Making the most out of your gym visits is all about using the tools to your best advantage. While the machines in the building...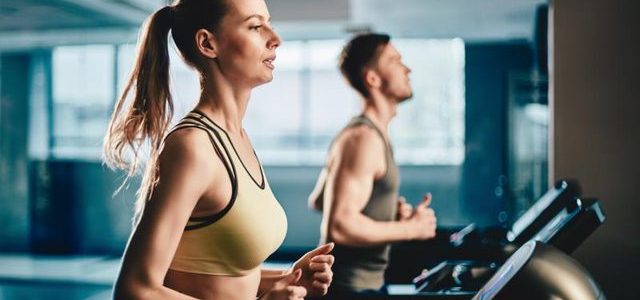 Making the most out of your gym visits is all about using the tools to your best advantage. While the machines in the building can help you to tone and strengthen your body, there are a number of other accessories you can incorporate into your routine to give it a push in the right direction. Whether you're going to a gym to meet a trainer or want to try a home workout, these tools can enhance your workout no end. Once you make them a part of your fitness routine, you might never look back!
Protein Shaker Bottle
If your goal is to build strength and muscle tone, you might want to think about how protein shakes can help you. Drinking a muscle building drink after your working is a great way to begin building back any muscle wastage and toning up. Protein shaker bottles are always a good tool to have to hand, making it easier to recover after a hefty workout. Just put one in your bag, whip it out when you're done with your session and enjoy all the benefits!
Fitness Tracking Tool
If you have a specific goal in mind, you're going to want to take note of how you're progressing. Rather than taking your own measurements, you can leave all of the hard work to a digital device. All you need to do is turn it on when you workout, follow your usual routine and track your results. You can store your activity over a long period of time and see just how far you've come since you started out.
Moisture Wicking Towel
There's nothing better for your health than an intense workout but if you're exercising in a gym, you risk leaving behind a whole lot of sweat after you've finished. To keep things cleaner for those after you and cut out your own discomfort, try taking a moisture wicking towel along with you on your next workout. You can dry down the machine, keep your body dry and feel more comfortable when the workout is finished. You might not know how you did without one!
Workout Log
While you might want to leave all the calculating to your digital device, there's no reason why you can't make your own notes after a workout. You can use your logbook to mark your reps, speed, resting time and weights. Using this information alongside your fitness tracker can give you a better insight into your workout, helping you to adjust your sets in the future.
Workout Shoes
A proper pair of workout shoes can make all the difference to your performance. If you're going to be lifting weights, the right pair of sneakers can give you a better footing, improving your balance and posture. Before you make your choice, consider the kind of activity you're going to use it for. Getting enough support and movement will make your workout all the more easy, helping you to get the most out of every session!