Having a barbecue is a summertime rite of passage and if you want to stay healthy, it pays to go about it in the...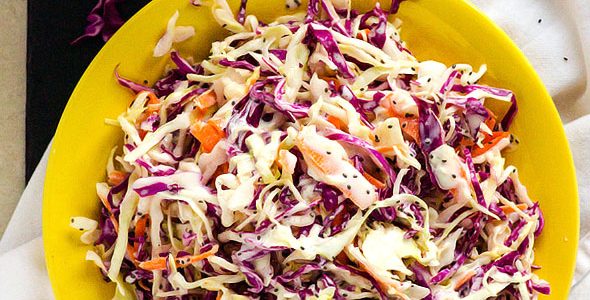 Having a barbecue is a summertime rite of passage and if you want to stay healthy, it pays to go about it in the right way. There are a ton of healthy, lighter recipes out there just waiting to be tried and by switching up your approach this year, you can make the most out of every meal time. Thought that barbecues were all about the charred meat? Think again. These lighter recipes are seriously tasty and they don't go heavy on the calories, either!
Burgers are a BBQ classic but if you want to go lighter, they don't always feel like the best choice. It's time to take matters into your own hands. These mushroom packed offerings go a little easier on the meat content, helping you to fill up on something tasty while cutting down on the fat. Loaded with flavor and better for your health, these burgers let you have your cake and eat it too!
Vegetarian food is on the rise and now, you can find a whole load of tasty, healthy recipes at your fingertips. Even if you're a meat lover, there's no reason why you can't go veggie from time to time and by doing so, you can boost your health and cut down on the nasty extras! If you're hosting a barbecue any time soon, these veggie hot dogs are well worth a try. Lighter than their meaty counterparts, they are just as flavorsome and can be whipped up in no time at all!
Sides are a big deal when it comes to a summer BBQ and this Mediterranean pasta salad is one of the best out there. Packed with pasta, feta cheese, crunchy veg and a homemade vinaigrette, the salad doesn't scrimp on the flavor. Serving up a bowl of this healthy recipe is bound to leave your guests very happy indeed. Want to go even better? Try swapping in the past for a wholemeal variety. You can get the same flavor and feel even fuller for longer!
A burger isn't a burger unless it comes with a side of slaw. If you're on the hunt for a healthier version of the classic dish, this Greek yogurt offering has everything that you need. Packed with rainbow cabbage, carrots and a healthy yogurt dressing, the dish doesn't go high on the fat, letting you pile up your plate to your heart's content!
By the time you've made it through all of that lot, you might be on the hunt for something a little sweeter. If you're looking to stay on the healthy side of things, this vegan blueberry pie is the very thing you need. Featuring a crust made from vegan butter and spelt flour and a filling packed full of healthy blueberries, this pie has everything you need for a great party. You might not want to stop at one slice!