Your metabolism is one of the most important functions in your body. Responsible for the conversion of food into energy, you metabolic system determines...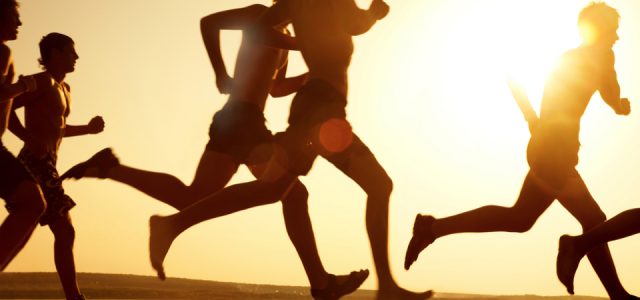 Your metabolism is one of the most important functions in your body. Responsible for the conversion of food into energy, you metabolic system determines how quickly the calories you take in are converted into fuel. The more efficient your metabolism, then, the more rapidly that you will burn through the energy you take in. Dealing with an inefficient metabolic system can cause you to pile on the weight but apart from eating right, how can you make a change? There are a number of lifestyle factors that can interfere with how quickly your body is able to burn off energy and by altering them slightly, you can enjoy a healthier weight. Your health is in your hands; it's time to take back control.
Take It Easy
Believe it or not, rest might be the best way to give your metabolism a kick in the right direction. When you're running yourself ragged, your body will store energy as fat to use at a later time. Too much stress puts your body into "survivor" mode and, reacting to natural instincts, it will hoard the nutrients you take in in case you need to use them for either fight or flight. In order to get things running like clockwork again, try making a conscious effort to relax. Breathing deeply, meditating or practicing yoga can all help you to get back on track and cause your metabolism to work as normal.
Eat All Your Meals
Cutting your calories doesn't always work in your favor and if you fail to eat enough, you could end up affecting your metabolism. Unaware of where the next meal is going to come from, your body can go into shutdown mode, storing anything you do take in as fat to use in the near future. To lose weight healthily and keep your body running, you need to take in no less than 1,200 calories per day. Anything less is not healthy for your body or your mind.
Keep It Raw
Raw vegetables make a fantastic accompaniment to your meal times and can give your body a serious boost. Packed full of healthy fibers, raw vegetables can give your digestive system a boost and decrease your appetite. Better yet, when they are eaten as part of a balanced, low calorie diet, the food can boost your metabolism and help you to lose weight in a healthier way!
Consume More Iron
An essential part of any diet, iron can really affect the way your body is able to process food. Getting sufficient stores of the stuff will boost your capacity for turning blood sugar into energy, meaning you get a bigger bang for your buck. Iron rich foods like leafy greens, fish and beans can make it easier for your body to use up its calories, making your metabolism all the more efficient!
Just Keep Moving
The more that you move, the more efficient that your metabolism is likely to be. Not only can physical activity keep your metabolism ticking over but also, it will keep all of your essential organs in good health. Burning through calories and boosting your muscles, exercise makes your body's food processing systems as efficient as they can be, ensuring that you're getting the very best from your food!