Your face is a window into your body and more than ever, you can judge to state of your internal health by simply looking...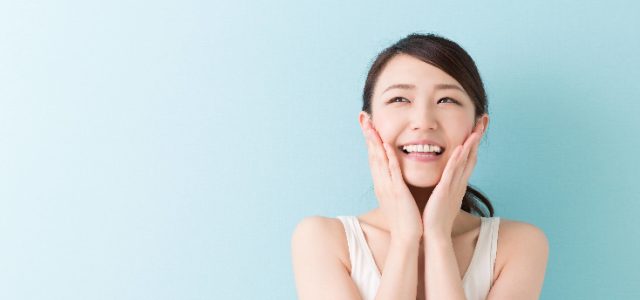 Your face is a window into your body and more than ever, you can judge to state of your internal health by simply looking at the quality of your skin. However, even the healthiest of people deal with breakouts from time to time and no matter what kind of all-natural diet you're following, it's going to happen to you eventually. While there might be a whole range of chemical cures on the drugstore, it is mother nature who can really clear up your blemishes and keep breakouts under control. Want better, brighter skin? It's time to go all natural.
Aloe Vera
When it comes to your skin, few things are as good as aloe vera. Gentle, nourishing and cleansing, the plant can help to soothe a whole range of ailments, keeping your complexion glowing no matter the environmental factors you're up against. The gel in aloe vera can work wonders on stubborn blemishes, stimulating new skin cells to grow. Just apply a little on the affected area, leave it to dry and rinse off.
Grape Seed Extract
Some skin cures might not be quite so obvious but, when used in the same context, they can have just as positive an effect on the state of your complexion. Grape Seed Extract is both an antiseptic and an antimicrobial agent, making it one of the most effective natural cures against blemishes out there. If you're battling a stubborn blemish, apply a few drops of the watered down solution throughout the day and enjoy better skin!
Carrots
Not just great at helping you see in the dark, carrots can also help to boost your skin's healing power, too! It's all in the juice. Applying mashed or juiced carrots to any skin blemish when it hits can help to clear it up and keep further breakouts under control. You can even drink the juice to cleanse your whole body and avoid the buildup of further issues in the future!
Garlic
Want to enjoy better skin over time? It's time to up the quantity of garlic in your diet. As well as helping to boost a huge number of your body's other functions, garlic can speed up the healing process for your blemishes and help to numb any related pain that you might be experiencing. Make sure you rinse your skin afterwards to let the effects really take hold.
Tomato Juice
Keeping your skin looking great over a longer period of time is all about how you choose to maintain it. An act as simple as rubbing tomato pulp into your skin as part of your cleansing routine can help to improve its appearance and cut down on the amount of blemishes you might have. High in antioxidants, vitamin C and astringents, the fruit can help to battle a huge number of skin related issues, giving you a brighter, clearer complexion!