In the world of health, few things seem to be as popular at this moment in time as veganism. Removing all animal based products...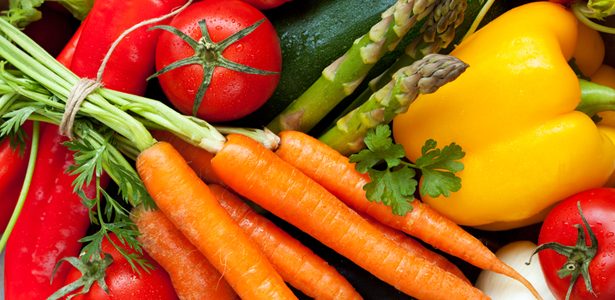 In the world of health, few things seem to be as popular at this moment in time as veganism. Removing all animal based products from the diet and lifestyle, veganism supplies nutrients through entirely natural sources, using plants as the foundation of most meals. While following this way of life has undeniable benefits for the animal world and the planet, it can also do incredible things for your health and well being. Not sure whether or not going vegan is for you? This might just help you make up your mind.
Maintains A Healthy Weight
Most people struggle with their weight at least one point in their lives and while exercise is a great way of staying in trim, it is what we eat that can most powerfully affect how our bodies look. People who follow a vegan diet are much more likely to retain a healthier weight throughout their lives, without scrimping on the nutrients. If you eat well, vegan diets can provide you with more than enough protein, fiber, healthy fats and complex carbs that you need in order to remain in tip top health and better yet, they won't mess with you waistline.
Fights Disease
As we get older, our susceptibility to disease increases and therefore, it becomes more important than ever to take care of what we put in our bodies. Plant based diets are commonly linked to a decline in the risk of heart disease, cancer and diabetes in later life, helping your body to fight off degenerative changes. Filling your body up with antioxidants, plants can do incredible things for your health, helping you to stay on great form well into the future.
Promotes Good Digestion
There's nothing worse than finishing a big meal and feeling it sitting in your stomach for the rest of the day. Poor digestion affects a huge number of people around the world, leading to feelings of bloatedness and fatigue later in the day. If you want to help to flush out your system, veganism might be the answer. Helping to maintain healthy levels of fiber in the body, plant based diets can help to promote regular digestion, keeping your gut in great form. The more regular your digestion is, the healthier you can be!
Leads To Better Sleep
Do you have trouble switching off at the end of the day? It might have something to do with your diet. Packing your meals with more plants can lead to a better, more restful night's sleep by keeping levels of calcium, magnesium and vitamin B6 topped up. Better yet, your stores of serotonin will become higher, helping you to relax more easily when the going gets tough.
Reduces Inflammation
Fighting daily aches and pains is no fun and over time, consistent inflammation can begin to take its toll. Going vegan might just be the answer, however. Helping to keep alkaline levels in your body topped up, plants can reduce inflammation within the cells, enabling your body to recover much more quickly. The fewer inflammatories in your diet, the better you will feel!