Do you dream of waking up with a spring in your step? Waking up and feeling energized might seem like an impossibility but it...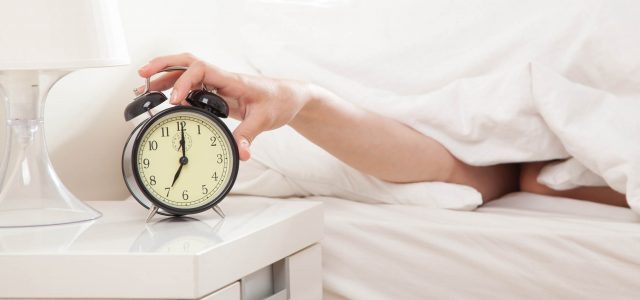 Do you dream of waking up with a spring in your step? Waking up and feeling energized might seem like an impossibility but it turns out, it's all about the way in which you live your life. While feeling tired is a normal part of starting the day, there are a number of ways you can mix up your routine in order to make the most out of your mornings. Fed up of feeling groggy at the sound of your alarm? Soon, your tiredness might become a thing of the past.
Load Up On Your Veggies
The more fruits and vegetables you eat in your diet, the more energized you are likely to feel; it's as simple as that. The quality of your diet and sleeping habits might be more closely linked than you had at first thought and in order to give your body the best night's rest possible, it pays to keep a note of what you're putting into it. For the best night's sleep, try eating a clean, unprocessed diet. You might just wake up feeling all the better for it.
Plan Your Morning
Waking up without a semblance of a plan is a sure fire way to end up feeling tired, unorganized and unproductive for the day ahead. Before you go to sleep in the morning, try making a note of the activities you want to achieve in the morning, prepping a wholesome breakfast and getting your things ready for the following day. Getting out of bed with everything ready to go is an effective way of getting started for the day and boosting your energy levels instantaneously. The more well thought out your morning routine, the more energy that you will have.
Go To Sleep When You're Tired
Your body has a way of telling you exactly what it needs, exactly when it needs it, so if you find yourself suddenly feeling drained and wiped out, it might be time to hit the pillow. Going to sleep when you're not tired or similarly, staying up because you think it's too early can run havoc with your energy levels and leave you feeling all the more groggy in the morning. For the best night's sleep, listen to what your body has to tell you; it's rarely wrong.
Drink A Glass Of Water
As soon as you wake up, drink a large glass of cold water. Hydrating from the moment you wake up is a great way of kicking your body into action and clearing your mind for the day ahead. Rehydrating your cells and muscles after a long night's sleep is an instant way of getting things moving for the day ahead and kicking your bodily processes into gear. Make water an early morning habit to boost your energy.
5.
Move Your Body
Still struggling to wake up in the morning? It might be time to move your body to feel better. Although exercise can feel like the last thing you want to do when you're feeling tired, getting moving can actually make all the difference to your morning routine. You don't have to hit the gym to feel the benefits, either; yoga or pilates can be effective ways of getting up and at 'em and can be performed in the comfort of your own home. The trick is to find a sport that works for you; that way, you will look forward to waking up, everyday!