Daily habits; we've all got them and for the most part, we're all attached to them. How we spend the mundane parts of our...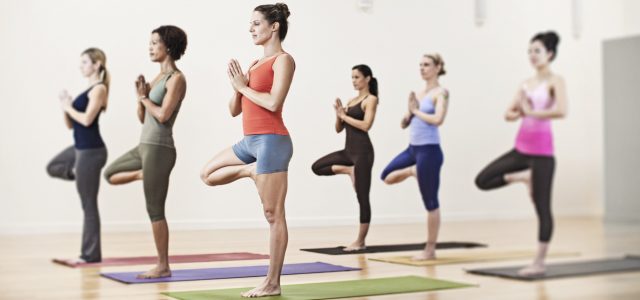 Daily habits; we've all got them and for the most part, we're all attached to them. How we spend the mundane parts of our day rarely changes and over time, it's easy to get stuck in a rut. Are you using your time as efficiently as you could be? It turns out, the daily habits that you develop could have a large part to play in your mental development and some activities are simply more useful than others. If you want better memory, improved concentration and stronger brainpower, you might want to pick up these daily habits, stat. Your mind will be sharper before you know it!
Change Your Dominant Hand
Simple daily tasks like opening doors and brushing your teeth are best played out with your dominant hand and doing so might come to you without a second thought. What if you could boost your brain while performing the task, though? By switching hands while you brush, you can increase your levels of concentration and hand-eye coordination. Putting your non-dominant hand to work can give your brain that extra boost in the morning and over time, you might just master the skill.
Practice A Little Yoga
You might be aware that yoga can help to build strength and help you destress but did you know that it can also help in the brain department? Practicing as little as 20 minutes of yoga each morning can be a great way to give your mental power a kick in the right direction, helping with your focus throughout the rest of the day. The more frequently that you practice, the better your concentration and information retention can become over time, so get stretching before it's too late!
Accessorize On The Opposite Side
Telling the time is a trick learned when young but there are still ways that you can use the activity to test your brain power as you get older. Kitting yourself out in a watch is a great way to stay on time and by putting the item on the opposite wrist than normal, you can push your thinking power at the same time. Getting used to looking at the watch from a different direction can take a great deal of unconscious brain activity, causing your mind to work that little bit harder in order to get the job done. It might seem simple but it really can be effective, too.
Complete A Crossword
Letting the hours and minutes waste away in the day is all well and good but if you want to test yourself along the way, there are plenty of simple options at your fingertips. Crosswords and wordsearches are always perfect to have to hand, helping to test your mental abilities and relax from the day's tasks. The harder you go, the more of a workout your brain will get, so don't be afraid to really push yourself!
Sip A Little Coffee
While you might not have even needed an excuse to sip on a hot cup of joe, you now have as good a reason as ever for getting your afternoon caffeine hit. Studies have shown that people who consume roughly 200 milligrams of caffeine after a learning session are more likely to retain the new information. Drinking up can boost your mind and give your energy levels a kick; it's win-win!
Brush Up On A Foreign Language
People who can speak more than one language have a stronger ability to preserve memories, solve any tricky problems and plan new activities as they age. While being bilingual is the best way to get the most out of your brain power, you can try downloading a language app in order to start testing your brain today. It might be tricky at first but over time, you will start to reap all of the rewards!