We all know the importance of a good amount of shut eye but what happens when you simply can't switch off at night? When...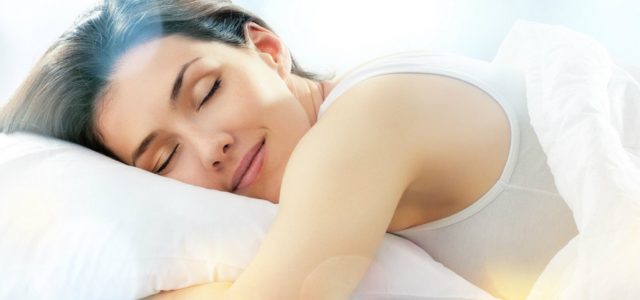 We all know the importance of a good amount of shut eye but what happens when you simply can't switch off at night? When you're worrying about your inability to fall asleep, the chances are that doing so will become even more difficult and over time, your sleep deprivation can seriously get the better of you. If you're fed up of trying to sleep and failing, we have the very thing for you. These tricks might seem deceptively simple but once you've tried them once, you might just be hooked for life.
Don't Stay In Bed
Can't sleep? Try getting out of bed. Lying in your bed when you simply can't sleep can make it even harder for you to get some shut eye and over time, you will be left feeling frustrated and stressed out. When sleep simply isn't an option, try getting up and doing something to relax your mind. You can try reading, knitting or listening to some soothing sounds. The key is not to stimulate yourself too much and keep things calm.
Keep It Cool
Hot, stuffy bedrooms can keep you up long into the night. While everyone's internal temperatures vary, the ideal heat for a bedroom is something around 60 to 70 degrees Fahrenheit. If things are simply too hot in your room, try opening up a window, changing your sheets or ventilating your bedroom before you get to sleep. The cooler you are, the more easily you will be able to drift off to sleep.
Keep Your Sleep Time The Same
Erratic schedules might change your sleeping habits from time to time but if you're constantly going to bed at different hours of the night, you risk interfering with your internal body clock. Keeping your sleeping and waking time the same throughout the week and on weekends can make it easier for your body to get into a routine and switch off when it needs to. It might be hard at first but pretty soon, your routine will become second nature.
Get Out In The Sun
If you've spent your day cooped up in the same space, it's likely that you're going to struggle to switch off at night. Falling asleep is made much easier if you've had some kind of sunlight and fresh air to speak of during the day. During your lunch break, try going outside and getting a little natural light. Your body clock will thank you for it and you will end up feeling a whole lot more refreshed.
Have A Warm Drink
Whipping yourself up a warm mug of something before you go to sleep can bring about the feeling of relaxed sleepiness that you might be craving. A warm mug of milk or herbal tea can make it easier for your body to drift off and leave you feeling more relaxed in the process. Be sure to avoid all caffeine before dinner time, however; drinking too much of the stuff can keep you up well into the night.
Only Use Your Bedroom For Sleep
Hanging out in your bedroom for too long can be confusing for your mind. If you use your bedroom as a place to eat and watch TV, you might confuse your body's sense of environment, making it harder for it to associate the room as being an area of sleep. If your brain becomes too active, it will make it harder for it to switch itself off in the room. Try and keep your bedroom for sleeping and move the socializing elsewhere.