When you're feeling down and out and things are getting a little bit too much, you might turn to food as a way of...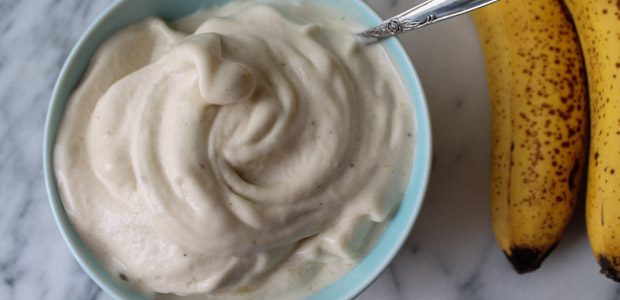 When you're feeling down and out and things are getting a little bit too much, you might turn to food as a way of feeling better. Comfort foods are exactly what they sound like; warm, cosy and just a little bit naughty, they make us feel a little better when we're feeling low, making it easier for us to get back on track. What, though, if you start to go overboard with things? Having a comforting treat every now and then is all well and good but if comfort foods are becoming a regular contender on your foodie scene, they can start to have a negative effect on your health. Luckily for you, there is another way and by trying out these healthier comforting recipes, you can be back on your feet, guilt free!
Oatmeal
Starting your day right can make all the difference and when you're trying to put a smile on your face, it's worth choosing a breakfast that can really work some magic. Whipping up a bowl of oatmeal can help you to feel better first thing in the morning and, if you're battling bad weather, protect yourself against the storm brewing outside. The beauty about oatmeal is in its simplicity and by using a mix of fresh berries and seeds, you can seriously supercharge your breakfast. A morning bowl of this stuff is just the thing to put a smile back on your face.
There's nothing quite like a bowl of hot macaroni cheese but eat too much of the comfort food, and you might feel like you're really starting to pile on the pounds. By simply tweaking the ingredients list, however, you can come up with a dish that is as healthy as it is light. If you want to keep things on the nutritious side, try throwing in a whole load of fresh veggies into the mix, getting as wide a variety as possible. You get extra points if you make the whole dish from scratch, too; there's no need to go artificial in your cooking.
You've had a bad day and all you want to do is bury your face in piles of food but how do you do so while trying to stay healthy? This green bean casserole has all the answers that you need. By whipping up your own stock and throwing in a whole load of fresh mushrooms, you can make a casserole that is as tasty as it is healthy, giving you just what you need on a plate. Try making up a bigger serving, though; this isn't likely to last for long.
Want a recipe that will really see you right? This chicken potpie is exactly what you need. Rather than piling on the pastry, this dish calls for individual squares of the stuff to be placed on the top, meaning that you can easily cut down on your portion size. As well as this, the pie is loaded with veggies, brimming with lean meat and can be adapted with low fat cream. What better way to enjoy a tasty dinner?
As classic a comfort food as they come, pancakes are one of the best ways to get over a bad day. By simply changing up a few ingredients, you can make the dish even better, giving it a healthy kick in the right direction. Using Greek yogurt at their base, these pancakes do away with all of the bad stuff, making it simpler for you to stay on a healthy eating path. If you want to go one better, try topping off these bad boys with some fresh berries and nuts. You won't know what's hit you.
How can ice cream be made healthy, you ask? It's time to turn to fruit. Bananas are a real wonder food and by adapting how you use them, you can make even more out of your cooking. By mashing up a few ripe bananas and leaving them to freeze, you'll be left with an ice cream that won't leave you feeling weighed down. All that's left to do is add on the fruit, cover in nuts and serve up in a dish. Easy!