Drop that bottle of enhanced water and put down your granola bar! Healthy eating tips are out there in the masses but it turns...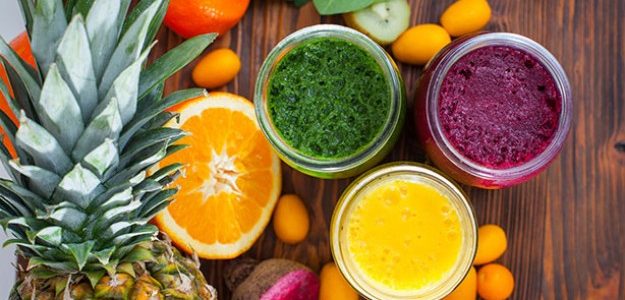 Drop that bottle of enhanced water and put down your granola bar! Healthy eating tips are out there in the masses but it turns out, so much of what we thought we knew might not be true at all. Eating tips seem to come and go and what was one healthy trend can be all but forgotten in a matter of months. These eating tips might be a regular part of your routine but in fact, they're not all they're cracked up to be. Reassessing a few of your eating behaviours can serve you well, making it easier for you to make balanced, better informed decisions in the future.
Eating Low Fat
Choosing low fat versions of your favorite foods might seem like a no brainer but what you're giving up in one area can come back to bite you in another. Foods that claim to be low in fat often supplement the lack of flavor by upping up the sugar levels inside. If you're going for low fat foods too often, you could also be missing out on essential nutrients, like omega 3, which can be found in "oily" foods. Not all fat is bad; it simply pays to watch where you're getting it from.
Diet Soda
If you're a fan of soda but want to keep your waistline in check, choosing a diet variety is always better for your health, right? Wrong! Diet sodas contain just as much bad stuff as their regular counterparts and might even be loaded with more artificial nasties. To compensate for lower amounts of sugar, diet sodas pile on the artificial sweetener, which can do just as much damage to your health as the real thing. Do your body a little good and always go for the natural choice.
Juice Diets
Juice cleanses are still on the rise, despite having been around for some time now. While you might be tempted to swap in your solids for a few day's worth of green juices, there are many good reasons why you shouldn't give it a go. Juice diets cut essential nutrients from your daily diet and simply aren't sufficient in calories to keep your body going. If you're trying to lose weight, a balanced, nutritious diet is the only way in which to really do so. It might be slower but it's a whole lot more healthy.
Enhanced Water
Want a way to up your hydration levels even more? Enhanced water isn't it. While there are a huge variety of enhanced waters out there, they can actually do your body more harm than good. Waters that claim to have vitamins inside are typically filled with more sweeteners and chemicals than their natural alternatives. If you want to top up your body's water, go for the natural variety. Nothing is better.
Granola Bars
When you feel your hunger levels rising, you might be tempted to reach for your nearest granola bar. There's good reason, however, why you should choose a different way to bridge the gap between meals. Pre-made granola bars are often packed full of sugar and additives which can take a toll on your body over time. Do yourself a little good and try opting for a homemade variety instead. You can control what goes in your body and cut down on your sugar intake.
Microwave Diet Meals
Just because a product claims to be "diet", it doesn't mean that it's better for your health. Microwave diet meals are still processed foods, packed full of additives and chemicals that won't do you any good. Many frozen meals are also high in sodium to add extra flavor, meaning you can overload on salt without even realizing it. If you lack the time in which to cook in the week, make larger batches of your favorite meals on the weekend and freeze it in individual servings. You will have your own instant meal without any of the bad stuff.