Want to know the secret to perfect locks? It could all be down to mother nature. While there are a ton of stylist cures...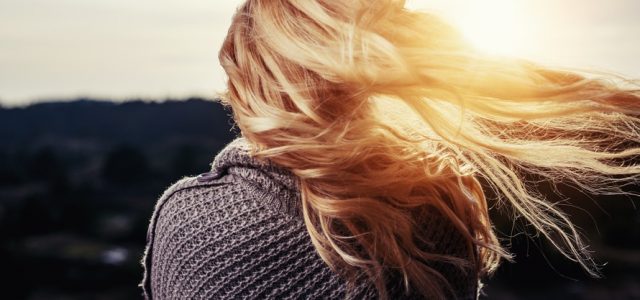 Want to know the secret to perfect locks? It could all be down to mother nature. While there are a ton of stylist cures and products out there, it is the natural world that holds the real secrets to great hair and tapping into a few well known methods could be all that is standing between you and your perfect 'do. Thought that great hair had to cost a fortune? Think again. These natural methods might just give you the mane of your dreams.
Beer
While it might not perfume your hair like other products, beer can actually work wonders on the state of your look, helping to put a little bounce back into tired locks. For the best results, rub in a solution of beer and water after you shampoo, leaving the liquid to set in for a few minutes. After rinsing and drying your hair, it will be full of body and life, no trip to the hairdresser's required!
Butter
Do you wish your hair was softer and smoother? You might just need to inject a little moisture. While hair oils and conditioners will help to repair some of the damaged caused by everyday life, using a few natural ingredients can whip your hair back into shape, without any of the nasty chemicals. Food products like butter can be massaged into dry hair to boost both shine and health. Just leave the butter in for 30 minutes, wash it out with shampoo and enjoy a healthier, happier head!
Tea
Fed up of dealing with dull, tired looking locks? The secret could be waiting in your kitchen cupboards. As well as being a 5pm tradition, tea can also be used as part of a healthy hair care regime when applied after shampooing. For instant shine, simply rinse your hair with a quart of unsweetened tea before you step out of the shower. It might seem strange at first, but the results will be more than worth it in the end.
Vinegar
With the effects of everyday wear and tear taking their toll on your hair, it's easy for your 'do to become tired, lifeless and prone to breakages. If you're looking for a way in which to repair built up damage to your head, then vinegar might just be the answer. By combining 1 teaspoon of apple cider vinegar with 2 tablespoons of olive oil and some egg white, you can help to condition even the most damaged of locks, breathing life back into your look. Simply rub the mixture into your hair, cover for 30 minutes and shampoo it out. Your locks will thank you for it later.
Ketchup
With summertime comes a whole load of extra hair care damage and by the end of the season, your 'do could be completely destroyed. There is another way, however, and it won't cost you a bomb. If you want to protect against the astringent effects of chlorine, you can try using ketchup to eliminate the damage caused. Simply massage the food into your hair, wait for 15 minutes and rinse the mixture out with baby shampoo. In the time it takes you to have a shower, your hair can be totally transformed!
Lemons
Want to keep your beach blonde looking as bright as possible? It's time to invest in a few lemons. Lemons have long been used as a way in which to naturally bleach hair and unlike other chemical products, they won't strip away any of the essential oils necessary for maintaining healthy locks. When the sun is out, simply apply lemon juice to the roots and ends of your hair, wait for the liquid to dry in the sun and shampoo it off in the shower. For the best possible effects, continue the process once a week, or until you have the shade you desire.