Juice cleanses, restrictive diets and faddy eating plans all promise to help rid your body of the bad stuff and get it back on...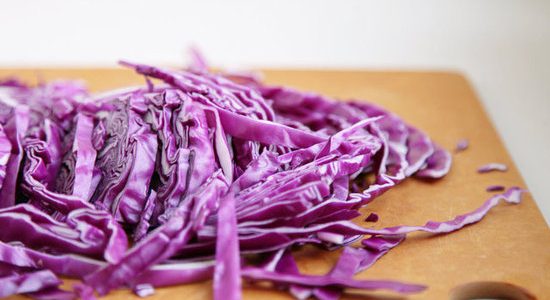 Juice cleanses, restrictive diets and faddy eating plans all promise to help rid your body of the bad stuff and get it back on track. Just how effective are they, though? Cutting out major food groups can do your body a great deal more harm than good and if you carry on detoxifying diets for too long, you can seriously start to pay the price. Cleansing your body doesn't have to be about cutting things out. If you want to give your digestive system a little boost and pump up your energy levels, it's all about turning your attention to certain foods. These detoxifying products will do you a great deal of good, all without having to cut out anything from your regular eating plan!
Watercress
Want to improve the nutrition of your favorite meal? Just try adding a little watercress to what you're eating. The green food is naturally high in antioxidants, helping to rid your body of any free radicals that might have built up. Better yet, watercress has the ability to energize the cleansing enzymes you have in your liver, helping the essential organ to function even more efficiently. Think beyond sandwiches when you use watercress; the food can help to top off a healthy salad or noodle bowl the right way!
Lemon Water
Starting your day the right way is an essential part of feeling good. If you're fed up of feeling sluggish in the late morning, a shot of lemon water first thing is bound to help you out. A fantastic source of vitamin C, lemons can help to detox itself from anything nasty that might have built up, as well as boosting your body's fat burning capabilities. Drinking a glass of lemon water every morning can help to alkalize your body and boost digestion. Whatever you eat during the day will go down a whole lot more easily!
Fresh Fruit
As if you needed any more reasons to get your fill of fresh fruit, it turns out that it can help to detoxify your body. Packed full of essential vitamins, antioxidants, fiber and minerals, fruits can really help to cleanse your system and get your body's health on the right track. If you want to try something different, whipping up a healthy salad to start the day can be a great move to make. You'll feel all the better for eating it and your body will get a detoxifying boost, too.
Cabbage
Cabbage is one of the best vegetables out there and can be easily adapted to any sort of meal. Known for its liver cleansing properties, the vegetable is a fantastic addition to your diet in the run up to the holiday season, helping to do away with any number of sins. If boiled cabbage doesn't sound enticing, don't worry; there are a whole load of fresh, crunchy recipes out there, designed to show off the vegetable in its very best light.
Artichokes
As well as being downright delicious, artichokes can help to detoxify your body in any number of ways. Studies have show time and again that the vegetables can help to promote healthy liver and gallbladder functionings, keeping the essential organs on the right track. As well as this, the vegetable is loading with cynarin, which can help to soothe indigestion, increase bile production and promote healthy digestion.
Ginger and Garlic
Working incredibly well together, ginger and garlic can help to get rid of a huge number of free radicals that might build up inside the body. Keeping your body on the right track, the foods are particularly good for the liver, ensuring its health over the long haul. One of the best ways to get the healthy benefits of the two foods is to whip yourself up a vegetable stir fry. Your dish will be packed full of flavor and your body will feel in tip top shape.