Dealing with cold sores is one of the worst parts about the season. Once you've caught the virus, it's there with you for life...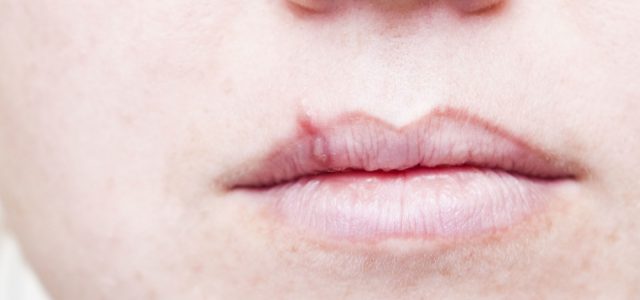 Dealing with cold sores is one of the worst parts about the season. Once you've caught the virus, it's there with you for life and while you might never rid it from your system, there are a number of ways that you can naturally treat it when it rears its head. These at-home remedies will make it all the easier for you to show your cold sores the door. You can effectively fight flare ups, shut down swelling and have your oral health back to normal in no time at all!
Treat It With Licorice Extract
Natural cures against cold sores abound and if you're on the hunt for a really effective solution, you're probably not going to have to look very far. Licorice extract has been used for many years in the fight against cold sores, helping sufferers to get their breakouts under control. Get your hands on ¼ to ½ of a teaspoon of petroleum jelly and combine it with a tablespoon of licorice extract. Massage the treatment into the affected area and wait a day or two for it to work its magic.
 Ice It Up
Swelling is one of the most unsightly side effects of a cold sore, making it really stand out from your face. If you're fed up of dealing with the discomfort, you can try to numb the area in order to get it back to its normal size. Applying a little ice to the affected area for a few minutes can really help to deal with uncomfortable swelling. Be sure to wrap your ice in a towel or cloth before you apply it to your bare skin, however; you don't want to irritate the area.
Keep It Clean
While it might sound obvious, leaving the affected areas free of any irritating products or fragrances can really help it to clear up quicker. Touching your cold sore too much can bring it into contact with bacteria, increasing your chances of developing another later down the line. As much as you can, keep your hands and products away from the area; it will heal much more rapidly if you do.
Whip Up Your Own Treatment
Trying your hand at a natural cold sore treatment is a great way of speeding up the recovery process and healing your skin. Try raiding your cupboard to get your hands on 100% pure vanilla extract and saturating the liquid onto a cotton swab. Gently apply the cotton ball to the cold sore for a couple of minutes, dabbing the area as you do so. Vanilla extract is a natural disinfectant, so using it against your cold sore can significantly help to cut down on the levels of bacteria present.
Sleep Upright
While you sleep, fluid can gather in your cold sore, causing it to become more swollen and more painful by the time you wake up. To prevent this from happening, you can try sleeping upright the night after a cold sore develops. You will effectively drain any fluid from the blister and help it to heal all the more quickly. Be sure to pad out your bed with lots of extra pillows and elevate your head as much as possible.
Eat Slowly
The rate at which you eat with a cold sore can affect its development a huge amount. Opening your mouth too wide or moving it too rapidly can cause the wound to break open, increasing the chances that it will spread to the rest of your lips. Try and be gentle with your normal eating habits; the more slowly you take things, the quicker the sore will heal.