Feeling overly stressed? You might want to take a look at your blood pressure. Increasingly, there are more of us than ever dealing with...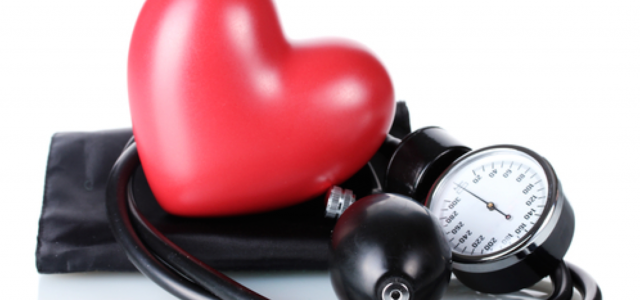 Feeling overly stressed? You might want to take a look at your blood pressure. Increasingly, there are more of us than ever dealing with high blood pressure and while the effects of the issue might not be felt immediately, over time, they can have a detrimental effect on our wellbeing. If your doctor has expressed concerned over the level of your own blood pressure, then it might be time to make a change to your lifestyle and follow a healthier path. Luckily, lowering your blood pressure is well within reach and thanks to a few natural hacks and treatments, you can be well on the way to a better quality of life and all round health.
CUT DOWN ON SALT
Out of all of the causes of high blood pressure, salt is probably the biggest culprit out there. Eating high quantities of sodium over a prolonged period of time can interfere with your kidneys' ability to produce water, thereby increasing your blood pressure. By simply reducing or even cutting out your salt intake, you can help to repair the damage and improve your health. Worried about eating out? Many restaurants now list foods with lower sodium content on their menus, making it much easier to choose a healthier option.
EAT MORE VITAMINS
The antidote to poor health, vitamins and minerals can work serious wonders on the body and simply by adding more of them to your diet, you can help to lower your high blood pressure. If you're looking to specifically target blood pressure, try turning your attention to Vitamin B6, Potassium, Calcium and Magnesium. While you can get these from supplements, it might be better for your health to search for them in natural foods, simultaneously improving your general health. What's not to love?
RAISE YOUR PULSE
Doing regular bouts of exercise can work wonders on your general health and when it comes to high blood pressure, increasing your pulse can help your body to run more smoothly. Cardio will help to get your blood pumping around the body more efficiently and help you to lose weight, significantly reducing your blood pressure. Better yet, exercise like this is a great way in which to relieve stress, lightening the load you might feel from day to day.
PRACTICE YOGA
When it comes to high blood pressure, it's all about taking things down a notch or two and really chilling out. If you want to improve your level of health and increase the blood flow around your body, then yoga might be the thing for you. Yoga will help you to improve your breathing, stretch out your muscles and relax your body, all of which can have a positive effect on your blood pressure. Doing a little yoga a few times a week might help to clear your mind and kick your body into shape.
GET MORE SLEEP
It might seem too good to be true, but getting more sleep can actually have a positive effect on your general health. Over a period of time, lack of sleep and tiredness can lead to a rise in blood pressure, in turn leading to higher levels of stress and anxiety. If you find that your sleep pattern is constantly disrupted, you can try adding melatonin supplements to your diet, which will help to level out the sleep hormones produced in your body. While the supplement should only be taken for a short period of time, it can help to get your sleeping habits back on track and your blood pressure down to a healthy level.
FOLLOW A HEALTHIER LIFESTYLE
People who smoke or drink alcohol frequently are much more likely to suffer from a higher blood pressure than those who don't. Both vices are strongly linked to high levels of blood pressure, consequently putting a greater strain on your heart and body. In order to naturally reduce your levels, quitting smoking and reducing your alcohol intake can can a hugely positive effect and might just help you to spring back into good health.