There's no denying the fact that when it comes to sports, cycling is one of the best for both our bodies and our minds....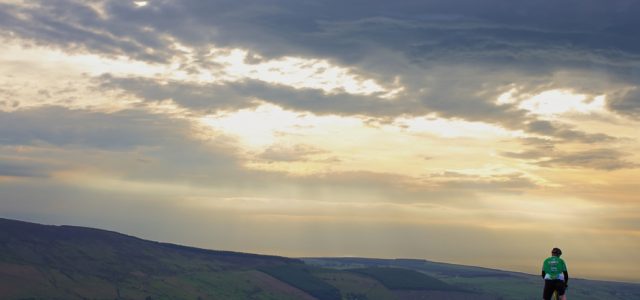 There's no denying the fact that when it comes to sports, cycling is one of the best for both our bodies and our minds. While taking to the pedal is a relatively simple task, getting into cycling as a sport can take a little more planning and often, it's worth considering your approach before you saddle up. Cycling is first and foremost a great way in which to strengthen your muscles and gain core strength but also, it has been used as an effective way of destressing and dealing with anxiety. This summer, it's all about hitting the road and exploring your local area and with a bike at your disposal, you might just start to think about fitness in a whole new way.
Know Your Position
SItting on a bicycle might have been something that you learned as a child but if you want to cycle for long periods of time, you might find the traditional sitting position a little uncomfortable. To avoid any muscle strain and keep going for longer, it's worth changing your position from time to time to give your legs sufficient time to rest. You can try alternating between upright, leaned over and back-shifted positions in order to center your weight in different areas of the body. Moving your weight around will also encourage alternate muscle groups to get a work out and strengthen in the process.
Stay Safe
If you're cycling on busier roads, then safety should be your top priority. While cycling with protective body gear and reflective clothing should be a given, you can also adapt your behaviour on the road in order to exercise in the safest possible way. When you're cycling on more built up roads, make sure to keep your eyes on the road ahead of you so that you can move out of the way of things like potholes and grates. If it's raining, try and reduce your speed a little, too; tarmac can become very slippery when it becomes damp and cycling more slowly will minimize your chances of getting hurt.
Climb Slowly
As you start to push yourself in your workouts, you might want to start trying different kinds of courses and terrains and along the way, you might encounter a hill or two. In order to stay safe and get the most out of your workout, it's worth changing your approach when you go uphill. Take your time, shift into an easier gear and reward yourself with a cooling drink when you get to the top. You can even try focusing on the environment around you as a way of distracting yourself from feelings of tiredness. Don't forget to take in the view when you get to the top either; it's what you cycled for, after all!
Know The Etiquette
Cycling is about so much more than hitting the road and with so many other cyclists out there, it pays to know the rules of the game. If you're cycling around other vehicles, make sure to indicate with your hands when you're slowing down or turning a corner so that cars and bikes have enough time to react. Similarly, respect things like traffic lights, cycle with the flow of traffic and let vehicles that have the right of way turn before you make a move. If you're turning left, try making your way into the center of the road so you're well within sight of other cars and bikes. It might seem scary at first but it is the safest way in which to make a turn. Before you know it, you will be a cycling champion!