Slimming down your waistline can do you a world of good, particularly if you're dealing with excess fat. When you're trying to get on...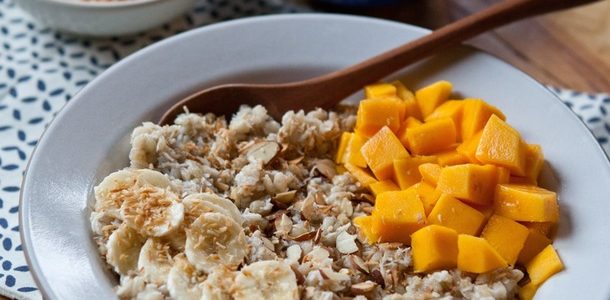 Slimming down your waistline can do you a world of good, particularly if you're dealing with excess fat. When you're trying to get on the healthy straight and narrow, making the right kinds of food choices can be one of the most important steps and when it comes to your diet, some products are better than others. If you're trying to target fat loss, these recipes will help you to reach your goal all the more quickly. It's all about knowing what's right for you and your body.
From pan to plate in a matter of 15 minutes, this recipe is one of the easiest ways to get a taste of something healthy and balanced. High in fiber and packed full of protein, the omelet can help you to feel fuller until your next mealtime, making cutting down on those sugary snacks all the more easy. Thanks to the healthy ingredients, the meal is very low in fat, enabling you to eat something healthy without expanding your waistline!
If you're looking for one of the most effective ways to burn fat, green tea is the product for you. Loaded with metabolism boosting compound EGCG, the drink can help to boost your body's ability to burn up energy, meaning that less of the stuff will get stored as fat. This smoothie is a tasty way to get your morning fill of the stuff and will ward off your pre-lunch hunger pangs, too! Filling and healthy, this is the drink to put a swing in your step.
While snacking and weight loss might not seem to go hand in hand, if you make the right food choices, you can still slim down. This white bean and herb hummus is a great source of healthy protein and won't leave you feeling sluggish, either. Low in fat and high in flavor, the dip can be prepared in a matter of minutes, allowing you to enjoy any snack time without any of the guilt.
The perfect lunch time dish, this tasty salad won't make you pile on the pounds. Loaded with tasty spices and filling rice, the recipe goes easy on the fat while enabling you to get a taste of something really unique. If you want to go the extra mile, you can try adding in a handful of chickpeas. You will get an extra boost of protein and ward off your hunger pangs for that bit longer, too!
Want the perfect way to start off the morning? We give you the breakfast barley bowl. Jam packed with fiber to boost your metabolism, this bowl can help you to lay off the fat and give your body the energy burning boost it needs! There's more to the dish, too and finished off with a generous serving of banana, sunflower seeds and honey, this bowl will help you to get a taste of something really healthy while slimming down your body; perfect!
Salmon is one of the best foods for your health and when it comes to trimming down your fat, it can really work wonders. Loaded with healthy fats, essential fiber and as much protein as you like, this bowl has everything you need in one easy dish. Serving up a healthy mix of protein and vegetables, this recipe will help you to slim down and enjoy a delicious meal, guilt-free!