Making the most out of your mind power is a sure fire way in which to be more productive, realize your goals and make...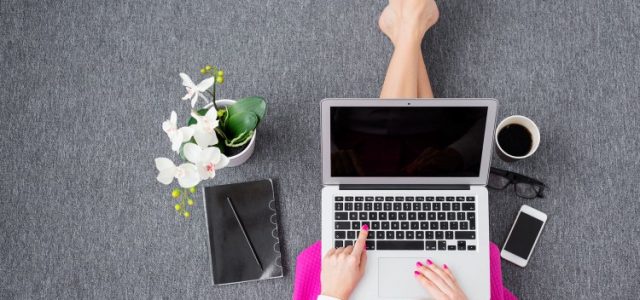 Making the most out of your mind power is a sure fire way in which to be more productive, realize your goals and make a success out of your life. From time to time, though, you might not feel like your best self and when your energy levels are dipping, it's your concentration that suffers first. What, though, if it were all in a plate of food? What we use to fuel our bodies can have a significant impact on the power of our brain and by eating more of the right produce, we can boost our ability to think and act. Are you ready to supercharge your meal time?
Seeds
The younger sibling of the nut family, seeds are quickly gaining in popularity and now, many health gurus are shouting their benefits from the rooftops. As well as contributing to a better overall quality of health, seeds can help to boost our vitamin intake remarkably, supplying us with as much as 60% of our daily intake allowance in just one cup! Eating a diet rich in seeds can work wonders on your brain and, as well as improving your thinking power, it can reduce your risk of developing degenerative cognitive diseases in later life.
Cinnamon
Who doesn't like adding a little extra spice to their meal time? Once you see the benefits of eating more cinnamon, you might just start adding even more to it into the recipes you prepare. The power of the spice is huge and by consuming it on a regular basis, you can boost your body's stores of manganese, an antioxidant that can help to nourish and fuel the brain. Sprinkling a little on top of your breakfast oats is a great way to go; your meal will taste great and work wonders for your health!
Oregano
Herbs and spices are rarely looked to as sources of nutrients but it turns out, by eating more of them in our meals, we can add a whole load of extra benefits to the produce that we consume. Oregano makes a great accompaniment to a number of healthy dishes and better yet, it is fantastic for the health of your brain. Increasing the number of waves in your brain, the herb can help to improve your cognitive performance and keep you feeling more alert.
Green Tea
Do you start your morning with a hot cup of joe? You might be just about to change your routine. As well a supplying countless other health benefits to your body, green tea can help to enrich the flow of blood around your body, helping to maintain effective internal functioning. As well as this, your brain will become flooded with more oxygen, making it easier for it to work effectively and efficiently, keeping you feeling at your very best.
Blackcurrants
While studies might be shouting about the wonders of eating blueberries, very few mention the fact that blackberries might also be a great source of natural nutrition. Packed full of vitamin C, the fruit can help to support a healthy immune system and keep internal functions working smoothly. As well as this, vitamin C is believed to work wonders for the brain, helping to increase mental agility.
Sage
Looking for a great way in which to boost your meal's flavor and get a health kick? You need to look to the power of sage. For so long associated with a better quality of memory, the herb can help to keep your mind sharper and mental processes functioning more effectively. While many look to adding sage oil to their meals, there is just as much goodness to be found in the fresh herb; it's time to get chopping.
Tomatoes
A food that instantly ups the flavor of any healthy dish, tomatoes are one of the most adaptable natural foods out there. There's more to the fruit than their diversity, however, and by eating more of them in your diet, you can enjoy a better quality of mental health. Filled with lycopene, a powerful antioxidant, tomatoes can help to protect against free radical damage to cells, keeping your mind at its sharpest.