Are you always right on time, arriving to all of your meetings without a hair out of place and a bead of sweat on...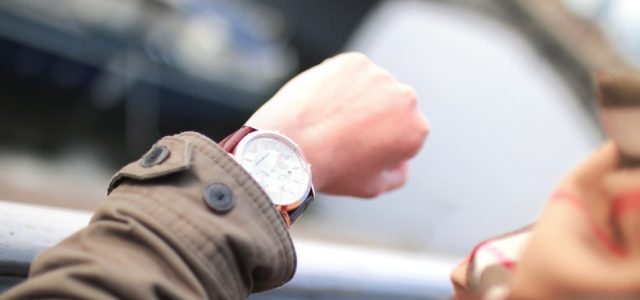 Are you always right on time, arriving to all of your meetings without a hair out of place and a bead of sweat on your forehead? Or, instead, do you always end up showing up at least 15 minutes late to every appointment, feeling disheveled, stressed and always every so slightly confused? Arriving on time is something that can take a great deal of effort and unless you're organized to a T, getting to your meetings before they're supposed to begin can be practically impossible. Timeliness is not something that people are born with, however, and by simply changing up a few of your daily habits, you can always ensure that you arrive with plenty of time to spare. Fed up of always being late? It's time to break your habit.
Figure Out Why You're Late
The best way of dealing with any problem is by taking a long, hard look at the cause and when it comes to being late, you're only going to break your habit if you really understand the underlying problem. While some people are simply absent-minded, others might subconsciously enjoy the thrill of rushing to a meeting, the adrenaline hit keeping them going for hours afterwards. The majority of late people suffer from a sense of over-productivity, believing that they can fit more tasks into a shorter space of time. The more realistic you are about the time you have and the speed at which you can work, the better equipped you will be to arrive on time.
Say No To The Non-Essential
Trying to fit more into your day in order to up your productivity levels is all well and good but at some point down the line, something has got to give. If you have an important meeting or event to go to, it's worth assessing your list of daily tasks and striking off any that can wait to be completed for another time. You might have more to do down the line but by approaching your tasks in this way, you can arrive in a much calmer fashion.
Get Ready The Night Before
While going to bed in your outfit might be a stretch too far, you can get the essentials ready the night before in order to make your morning that bit more easy. Preparing your outfit, getting any kind of food ready you might need and arranging your bag can all make getting out of the door the next morning a great deal easier, giving you much more time in which to travel. Try to stick to the routine each night so that it becomes a habit; the more normal getting organized feels, the more readily you will be able to do it.
Know Your Timings
If you're going somewhere new, it can always be hard to know just how long it's going to take you to get there. That's where technology comes in. By using tools like Google Maps, you can plan your journey, adjust it to fit your mode of transport and get a rough idea of how long it's likely to take you. If you live in a city, the app Citymapper is an even better option, giving you the exact timings of any route plan, showing you live transport updates and making getting somewhere on time incredibly easy. If you know exactly how long a trip is likely to take you, you're more likely to leave on time and arrive before your meeting is due to take place.