With Christmas just around the corner, sports might be the last thing on your mind. Getting into shape can happen at any time of...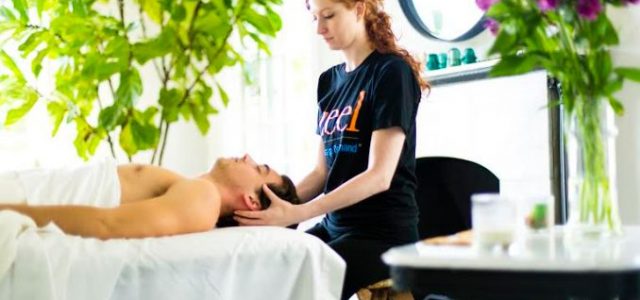 With Christmas just around the corner, sports might be the last thing on your mind. Getting into shape can happen at any time of year, however, and if you want to get acquainted with some of the best material out there, it pays to get looking right now. Whether you're buying for your own running collection or a fitness fanatic you know, there are a huge number of options available to you. Great for a stocking or under the tree, these running gifts are bound to please whoever they're given to. Who said that Christmas can't be sporty?
Whether you're trying to get rid of flyaway hair or simply want a way of keeping your head dry, this Under Armour Headband is for you. Moisture resistant and incredibly warm, the running accessory will help to keep you warm on those colder months and stop any sweat dripping into your eyes. With this on your run, you will feel all the more comfortable.
When the cold weather gets too unbearable, it can feel harder to get out and about than usual. Rather than giving up on your fitness routine for the winter, though, you can simply change your approach and layer up. Investing in a few thermals is a great idea for cold weather and when it comes to Christmas gifts, these knitted arm warmers are bound to please. Lightweight, soft and incredibly warm, the item can be added and taken off with surprising ease. Keeping you just warm enough, the warmers let enough air through to stop you from overheating.
There's a great deal more to fitness than just exercising and by focusing on how you take care of your body when you're not working out, you can feel all the stronger for it. If you know a runner, the chances are that they occasionally complain of feeling stiff and achy after their run. If that's the case, a massage might be just the thing they need. This Zeel On-Demand Massage Gift Card means that they can choose when and where they want to receive their massage. This is the gift that really gives back!
What's more annoying that starting a run, getting your pace just right and realizing that your shoelace has come undone? If you know a runner that has had enough of doing up their shoes while out training, this gift could be for them. These Hickies No-Tie Elastic Shoelaces are perfect for the seasoned runner, attaching easily to the running sneaker and staying in place throughout the session. The flat bands are secure and simple to remove, giving you a better, smoother run.
The weather outside might be cold but that doesn't mean that you have to be. If you or someone you know is fed up of battling with the cold weather, it could be worth investing in a pair of lightweight, warming gloves. When it comes to the perfect pair, you might be hard pressed to find something quite as effective as the Nike Dri-FIT Tempo 360. Light and breathable, the gloves will keep your hands feeling snug and secure, no matter how bad the weather looks.