Just launched on Indiegogo, by Evolution Wear, is a wearable recharging suite of tools including a jacket and flexible solar panel. While their Indiegogo...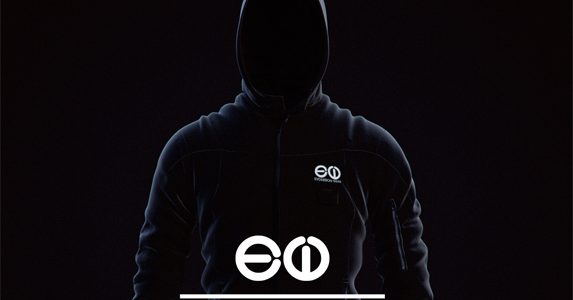 Just launched on Indiegogo, by Evolution Wear, is a wearable recharging suite of tools including a jacket and flexible solar panel. While their Indiegogo campaign is desperate for some punctuation control [!!!], and the copy is a chaotic mess of technicalities, the actual product behind the mess is something unique.
This isn't the first time we've seen portable solar power. Most solar recharging systems are difficult to carry and slow. This gap in technology where Evolution Wear carved out their opportunity.
The solar panels (they have two) themselves are not going to win any fashion awards. They look a little silly on the back of the jacket, but only a little.
The Winter Solstice jacket, as a standalone is a lovely piece of fashion, albeit not true wearable technology without the aforementioned solar panel. They are running a solid, albeit confusing and technical crowdfunding campaign.
The Panel(s)
You can choose one of two flexible solar panels, the Steady Sol and the Rapid Sol. The Steady Sol offers 1 AMP of output versus the 2.7 AMP output of the Rapid Sol.
Rather than scurry down the dark rabbit hole that explains how power stores and transfers, what you need to understand is simple: A 2.7 AMP output means faster charging of your devices.
The panels themselves are about the size of legal paper. The majority of the panel is waterproof, but the circuitry housing at the top of the panel is only water resistant. You won't be swimming with these panels, not if you want to use them after you cross the river.
They offer a USB-C output, which you can convert to standard USB or whatever you want with an attachment. You'll charge your Apple Watch in half an hour, your smartphone in less than two hours, and your large tablet in about six.
The output of the panels is variable based on how much power your device needs. This way they don't wear down your device battery trying to pump power into an already full battery.
The Winter Solstice Jacket
For our money, the jacket is what sells this package. It's stylish, fitted and topped with an interchangeable hood.
It's quilted inside, soft and cozy, but rugged on the outside. The buckles are stainless steel.
The jacket has pockets enough to hold your laptop. There are two large pockets inside, and seven discreet pockets in total. You could wear this jacket when you travel instead of carrying a backpack.
In fact, if you'd prefer to travel with a bag, you can turn your jacket inside out to make it into a backpack. This is handy when the weather shifts so that you no longer wish to wear a jacket or vice-versa.
Either solar panel snaps to the outside of the jacket via six attachment buttons, so you can set it and forget it.
Color options are black, white with pink or white with blue.
The Campaign
It seems there is a need for this product. Just days into their campaign they are 21% of the way funded. Pledges start at $79 but only go up as high as $230, each pledge offering a fair package for the price.
We were happy to see the absence of the whale package for some ridiculous amount, which usually includes some kind of plane tickets and travel package. Missing too is the starting pledge of $5, which is also included in many campaigns.
Those bottom-dollar pledges for all your friends and family to offer consolation support of your crowdfunding. Evolution Wear is clearly not interested in your consolations.
They aren't fishing for whales either. They just want to give power to the people.
To prove it, they have more just solar panels and quilted hoodies up their respective sleeves. Included with some of the pledges are carabiners, t-shirts and power banks.
Our prediction is this campaign will beat their goals before the two-week mark.
It's been a long time since we've witnessed any breakthroughs in battery tech where they last much longer on one charge.
Until we move that needle or make super efficient but powerful processors handle all the wearable tech coming down the line (VR, anybody?) we need travel solutions for power.
Evolution Wear is onto something.
Want to know more? Head over to the Evolution Wear site or their Indiegogo, campaign for information. You may also enjoy this snazzy video…