Morning coffee is a daily ritual for thousands of people around the world and it turns out, it could be one of the healthiest...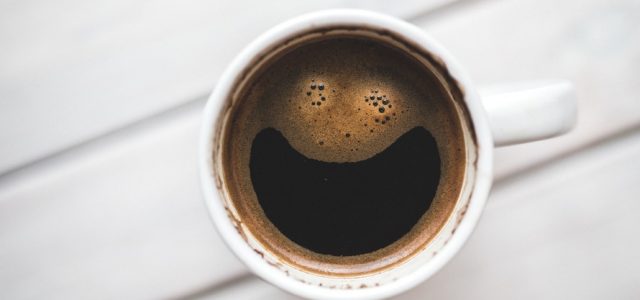 Morning coffee is a daily ritual for thousands of people around the world and it turns out, it could be one of the healthiest choices we could make. With contenders like matcha tea and fresh juices taking center stage, coffee has been pushed to the back of the breakfast shelf in recent years, thought of as an unhealthier morning choice. Now, however, things have done a 180 and coffee has come back fighting. Do you like a cup of coffee in the morning? You could be on the right track. Brimming with healthy potential, the drink can help you out in more ways than one and by making it a part of your morning routine, you can improve your day for the better.
You Can Sleep More Soundly
If you're having trouble drifting off and you're looking for a way to boost your performance, coffee might just hold the answers. Incredibly, the caffeinated drink can contribute to a better quality of sleep, helping you to make the most out of short periods of rest. If you want to try "coffee napping", try drinking a coffee immediately before taking a short nap. On average, caffeine takes about 20 minutes to fully kick in, so resting beforehand can help you to clear yourself of feelings of fatigue, waking up to feel even more energized. Having a quick nap like this mid-afternoon is all that it takes to have you back on track!
It Will Boost Your Liver Function
Helping to rid your body of any built up toxins, your liver is essential to a prolonged feeling of wellness and taking care of it into the future should be a top priority. Recent research has suggested that regular coffee consumption can help to keep your liver in shape, countering the harmful effects of toxins in the organ. While studies are still in their early stages all the proof seems to be pointing to the beneficial effects of coffee, so make sure you drink up your cup!
It Can Prolong Your Life
Drinking coffee might just be the very best thing you can do; that's according to some studies, in any case. Thanks to its high quantity of antioxidants, coffee can help to block the production of free radicals in your body, protecting you against the onset of certain diseases. The more regularly that you drink the stuff, the healthier your body can become in the long run.
It Can Help To Build A Routine
Do you have trouble really focusing in the morning? A routine can be one of the best things to help you get on track. Building positive habits in the morning can make it easier for your body to wake up and get into gear, and including coffee as part of your routine can be a positive step to make. As well as helping you to wake up, coffee can become a positive reinforcement in your morning routine, making it easier for you to start the day with a spring in your step!