Everyone has their own ways of dealing with stress. While self medicating through junk food and isolation can seem like the best ways of...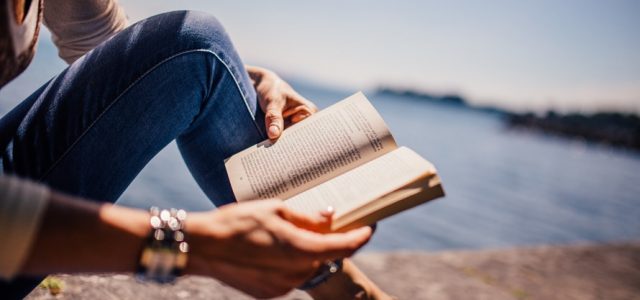 Everyone has their own ways of dealing with stress. While self medicating through junk food and isolation can seem like the best ways of getting over rough patches, following these kinds of activities can only heighten the problem, making you feel worse off in the long run. If you're looking for a long term solution to deal with your anxiety, it could be worth taking up a hobby. The kinds of activities that you undertake in your free time can have a huge effect on your ability to deal with stress. By making these particular hobbies a part of your routine, you can feel a whole lot more relaxed and ready to take on anything that comes your way!
Coloring
Adult coloring books have been on the rise in recent years and it turns out, all the hype might just be true! Studies that have taken a closer look into the activity have revealed that it might be one of the best ways to deal with feelings of anxiety and chronic stress. While the effects are only temporary, they do help you to focus more on the task in front of you and work through any problems that are clouding your brain. Picking up a few pens and pencils at the end of a hard day can help you to unwind and get into a healthy social life.
Cooking
Feeling more stressed than you normally would? Try whipping up a feast! Cooking a meal from scratch can be a great way of unwinding after a long day in the office, helping you to hone your kitchen skills in the process. Focused tasks like chopping and dicing can help your brain to concentrate elsewhere and begin to work through any sources of stress and anxiety. The more that you cook, the better your skills can become, so try picking up a recipe book and seeing where it takes you!
Gardening
Tasks which require physical activity and repetitive movements can work wonders against the buildup of stress. Gardening is one of the best hobbies that you can pick up in the face of anxiety, helping you to understand more about mother nature as you go. Spending time in the natural environment can boost your feelings of wellbeing, giving you a higher sense of positivity and happiness. Spending your evenings and weekends tending to your garden is a great way of feeling more satisfied with what you're doing and dealing with any feelings of pent up stress.
Photography
Making something from scratch can work wonders for your self esteem. If you're looking to enter the creative field and make something new, photography is one of the best options out there. Giving you the chance to go into the great outdoors, the hobby will give you a breath of fresh air and expand your horizons. Photography projects can be a great way of dealing with any feelings of stress, so try picking up your camera and getting out there. You never know what you might find.
Reading
When life gets too much to deal with, getting involved in someone else's story can help you to feel a whole lot better. Reading books after a long day will help you to destress and unwind, making working through any problems you might have a walk in the park. If you're having trouble sleeping, reading is also a useful hobby to have. While the blue light from your computer and phone can interfere with your ability to fall asleep, reading can do the opposite, getting into a state of relaxation before bedtime rolls around. If things are hard to handle, try picking up a good book and getting lost in it!