Vacations are a time to chill out, switch off and do your body a little good. The trouble is, if you're used to living...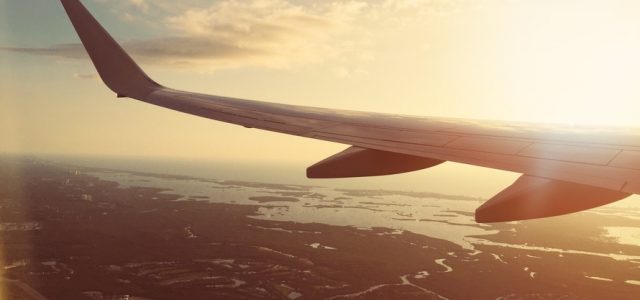 Vacations are a time to chill out, switch off and do your body a little good. The trouble is, if you're used to living life at 100 miles an hour, knowing how to effectively unwind can be a real struggle. It's time to take things seriously. While you might be searching for the WiFi network as soon as you get out there, there's good reason why you should turn things off and get reconnected with yourself. Not sure where to start? This ought to get you going.
Do What You Want To Do
While it might seem obvious that your holiday is a time to do what you really want to do, actually going ahead with it can be easier said than done. If you're visiting a new city, you might feel pressure to be active and adventurous everyday, discovering new sides of the culture. Your free time is yours alone and you should make every moment count. Stop worrying about what you should be doing and start focusing instead on what you really want to be doing. March to the beat of your own drum.
Redirect Your Problems
No matter how hard you try, you're probably going to check in on the situation back home from time to time when you go away. If you have your phone on you, your colleagues and loved ones will feel free to update you with news, even if it means disrupting your vacation. If you're made aware of any issues at work, try not to get too heavily involved. Your team should be aware that you've planned this time to switch off from work; things that go wrong should be able to be solved without you. Don't be afraid to remind others that you need a little time off, too.
Manage Your Time Online
Setting yourself a few ground rules when you're on holiday might seem a little restrictive but when it comes to your internet use, it can be a very good idea. Allowing yourself a certain amount of time online can make it easier for you to switch off and begin the relaxation process. You might not realize it, but by keeping your eyes on the outside world, you can fail to properly relax. Make your phone a no-go area and destress the right way.
Get Yourself In Order Before You Leave
If you're worrying about what needs to be done, there's no way you're going to be able to properly relax into your holiday. To give yourself the best chance of really relaxing, make sure all of your loose ends are tied off before you jet off on holiday. Leaving with your pressing tasks already taken care of will make getting back into the swing of things a whole lot more easy.
Remind Yourself Why You're There
You, like everyone, deserve a little time off from time to time. Taking a moment away from your regular life is not a crime and in fact, distancing yourself from reality can only do your wellbeing good. Don't feel guilty about really relaxing; you've earned this.