It would be enough that DJI's Mavic drone packs into a pocket-sized device, but also records 4K video when flown. That's impressive. DJI went one...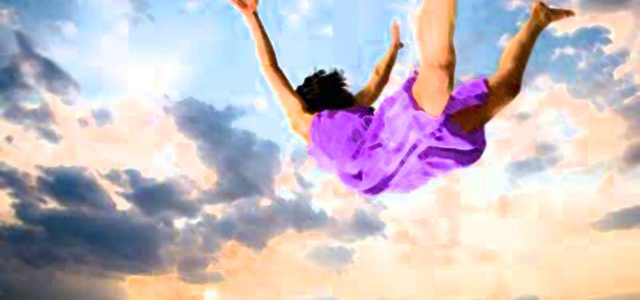 It would be enough that DJI's Mavic drone packs into a pocket-sized device, but also records 4K video when flown. That's impressive. DJI went one step further, coupling the drone with a first person POV headset so you see the flight path in front of you as if you were the one flying. Hello, Superman.
Whether you swish through the air or just float, flying dreams are an archetype. Everybody has that dream. We all would be Superman if we could.
Although prototypes for jetpacks and personal flying drones exists, humans have yet to self-propel through space. If we could only grow wings.
The DJI Mavic won't really make you Superman, not yet, but it your eyes will go there. Still in development, they are just one haptic suit away from a full-body experience.
You will travel far and see much using the Mavic, but you're gonna pay for all that sweet, sweet technology.
The Mavic
The drone by DJI is already for sale. It's around $750 for just the drone or about $1000 for the bundle. This doesn't include the goggles. We'll get to those in a second.
The drone sports a collapsable design, so you can stow it in a small place, a bag or large pocket. It will fly 4.3 miles recording gimbaled 1080p video. The gimbal stabilizes the video image.
The value of all that clarity means you are less likely to crash your expensive toy. You can, in theory, see obstacles coming.
It will stay airborne for almost a half hour on one charge. That's a ton of flying or hovering if you prefer.
Using the proprietary controller from DJI, Mavic moves like a bee. It offers following capabilities, gesture control and more.
For a grand, it's a swell drone, but you need the goggles to fly.
The Goggles
At 85 degrees, the DJI Goggles offer a slightly smaller field of view from the popular VR headsets, 110 for Oculus Rift, 100 for the similar-to-DJI-looking Playstation set.
At a glance, most people will think you've hacked a PlayStation set, which begs the question: How hard would it be for someone to create software for an Oculus Rift to work with another drone in the same way?
The view for the DJI Goggles is, of course, 1080p. A hacked set of Rifts could improve on that. The view of the DJO Goggle streams live  from the drone.
Without the drone or a hack, the Goggles are worthless.
The Cost
Up front, the Goggles are not yet for sale.
That means we don't know how much they are going run, but our money is in the $300-500 range, considering the technology is similar to VR. That is the current range of those systems.
If you are starting from scratch, meaning you don't own the drone yet, brace for the better part of $2000 to buy the system. Hopefully, they can keep the package closer to $1300, which is not bad considering the drone as a standalone is a solid purchase.
If life is about making your dreams come true, then DJI nails that concept on the head. We should all save our pennies to get a package once they're available.
It makes this author wonder, would my dreams get more realistic if my brain had real data from which to draw? Could I force more flying dreams using this set-up? Would I need to waste time dreaming about it anymore?
I think not.