Lower back pain is something that you should take seriously. The state of your back plays a significant role in your general health and...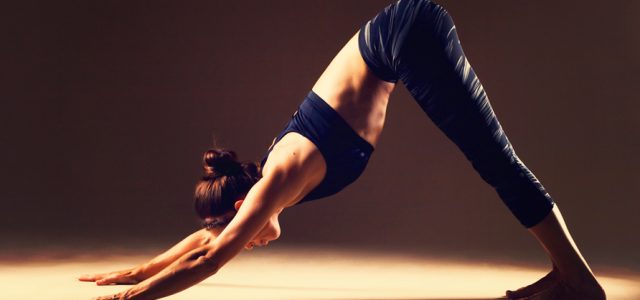 Lower back pain is something that you should take seriously. The state of your back plays a significant role in your general health and wellbeing as you age. While lower back pains might come and go, there are exercises that you can undertake in order to get rid of the ache once and for all. These moves will help to soothe your pain and strengthen your back against potential injury in the future. A stronger back leads to a happier you!
Forward Bend
If it's muscle pain that you're dealing with, the forward bend move can help to stretch things out and keep your lower back limber. Sitting with both legs flat in front of you on the floor, lean forward, facing your head downwards. Reach with your fingers towards your toes and stretch as far as you can go. Hold the pose for between 5 and 10 breaths and release the move. Repeating this every morning will get rid of any knots and help you move much more smoothly, too!
Child Pose
If you're a yoga and pilates fan, the chances are that you will already be familiar with the child pose. If not, here's what you need to do. As if you are sitting on all fours, stretch you arms out in front of you as far as you can go. With your lower body sitting back, ensure that your butt muscles are resting just above your ankles. This will ensure that you get the maximum stretch in the move. Hold the move for between 5 and 10 breaths again, and repeat as needed.
Downward Facing Dog
Another popular yoga move, this stretch can really help to iron out any crinks that have built up in your lower back. The exercise will also give welcome relief to your spine, helping to support both the bones and the muscles. To do the move, start on all fours. With your hands slightly away from your shoulders, raise your knees away from the floor. Lift your tailbone to the ceiling and push your heels towards the floor. Holding the pose for 5 to 10 beats, breathe deeply and return to the original pose.
Upward-Facing Dog
If you want to open up your chest, your back and your core, the upward facing dog can work serious wonders. Lying flat on the floor, face your palms downwards, at the same level of your chest. Draw your legs together and lift your chest off the floor, using your back muscles to pivot upwards. Keep your legs extended and hold the pose for a few beats. If the pain is still there, repeat again.
5. Pigeon Pose
Bending both your lower back and your legs at the same time, the pigeon pose is a great way to fully stretch out the lower part of your body. While the move does focus on your hip flexors, it can help to loosen out the joint which can be one of the biggest causes of back pain. To try the pose, start out in a downward facing dog pose. Draw your knee forwards and turn it out towards your left side so your left knee is bent and almost perpendicular to the right joint. Lower both legs to the ground, extend your right leg out behind you and feel the stretch!