In life, we always aim to succeed and do our best. When this works, we are ecstatic but when it doesn't, we often are...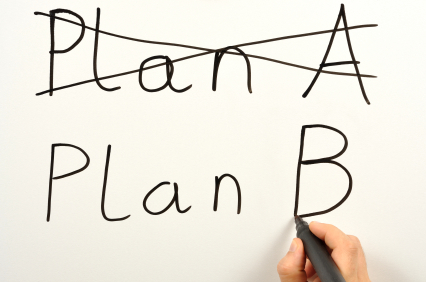 In life, we always aim to succeed and do our best. When this works, we are ecstatic but when it doesn't, we often are unhappy as a result, but why? The simple answer is, nobody wants to fail or not succeed at something they want to do. But what if I told you that success is rarely achieved without failure? In fact, failure is actually an instrumental part of life for almost everyone, no matter what you do.
Now, when most of us think of Bill Gates, we think of a guy who has achieved MASSIVE success in life. He is the co-founder of Microsoft (the biggest PC software company on earth) and is worth upwards of 75 Billion dollars. While he is successful now, he was actually a failing entrepreneur. Gates' first company was called "Traf-O-Data" and it set out to read the raw data from roadway traffic counters and create reports for traffic engineers, thus ending congested roads and lead to a more optimized flow of traffic, but failed hard when the demo and product didn't even work. But despite the failure, Gates took the lessons learned and created Microsoft, which was obviously a booming success.
The reason why so many of us are not successful isn't because we don't have it in us or don't have good ideas, it is simply that many of us actively avoid failure. In fact, we are often so consumed of avoiding failure, that we often don't aim for success, and instead are just success with mediocrity. In life, the best teacher is failure as it can show us exactly what didn't go right, which will hopefully show us what we need to change.
Failure isn't the end game, it is merely a redirection. Don't think of failure as the last resort and now you are completely done with that idea, think about it as being a sign that you aren't where you should be, and that you should redirect your attention in another direction. It is also an opportunity to look closely at what you are doing, and come back even stronger.
There is a reason that so many extremely successful people have failed in life and that is simply that EVERYONE fails in life in some way or another. Just brush them off, move forward, learn from your mistakes and be better.