Feeling under the weather from time to time is something that many of us go through but when you're consistently getting sick, it could...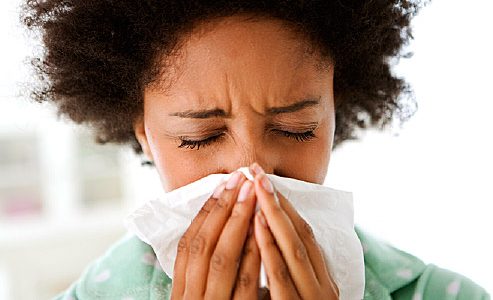 Feeling under the weather from time to time is something that many of us go through but when you're consistently getting sick, it could be time to take further action. Dealing with illnesses for a long period of time can take its toll on your general wellbeing, so it pays to take any sickness seriously. Getting the right mix of vitamins and nutrients can help your body to get on track and you to feel right as rain. If you're fed up of feeling sick, try incorporating these foods into your diet; you don't know how much better they could make you feel!
Broth-Based Soup
If you're suffering from a bout of flu, then nothing like a broth-based soup will do. The hearty soup has been used for years as a way of helping people get over their illnesses, and there's a great deal of fact behind the trend. Things like chicken noodle soup work so well in clearing up a nasty cold because they are packed with amino acids to help cut down on mucus and liquid to clear up inflammation and rehydrate your body. After one bowl of the stuff, you might be headed towards a cleaner bill of health!
Citrus Fruits
Any kind of illness can benefit from an injection of citrus fruits and when you're dealing with seasonal colds, there are few things better. Getting a daily dose of vitamin C when you're sick can help to cut the time of your illness in half, having you back on your feet in no time at all. Fruits like oranges, grapefruits and lemons are packed full of the stuff, so make sure you're getting your fill when you're under the weather.
Spices
If you're dealing with an upset stomach, spicy foods might have you feeling worse than normal. If a blocked nose is your issue, however, it can be worth a try to make you feel better. While eating foods like wasabi, chili peppers and horseradish can give you a streaming nose, the produce can actually work wonders at decongesting a blocked nose. If you're going to try this one out, make sure you're already at home; you're going to want a lot of tissues to hand!
Bananas
Settling your stomach when you're under the weather can be a bit of trial and error but if you stock your kitchen with the basics, you can be back on track in no time. If you're getting over a stomach bug, make sure you're eating your fill of bananas to build back your strength. When you're unwell with the stomach flu, your body's stores of potassium can be depleted and it is essential that you build them back up. Bananas are a great source of the stuff and eating one a day can have you back to normal before you know it!
Ginger
If you're starting to feel unwell, ginger can do a great deal of good. The natural root has been found to be incredibly effective in the fight against nausea, helping to soothe many gastric issues that might have you feeling less than fantastic. Drinking ginger tea or hot ginger with lemon and honey can have your stomach feeling more settled in no time at all, helping you to feel as right as rain again!
Dry Toast
When your stomach is feeling less than fantastic, you might feel like forgoing the food entirely, but there's good reason why you should try to eat a little. Nibbling on foods like dry toast and crackers can help to ease your stomach into recovery without giving it too hard a workout. Dry toast is easily digestible, so should be one of the first things you try when you're starting to feel better. Try eating a little and then building your strength up from there.