The ocean that we call wearables is so full of life it's getting tough to sort one from the other. Shoot, even virtual reality...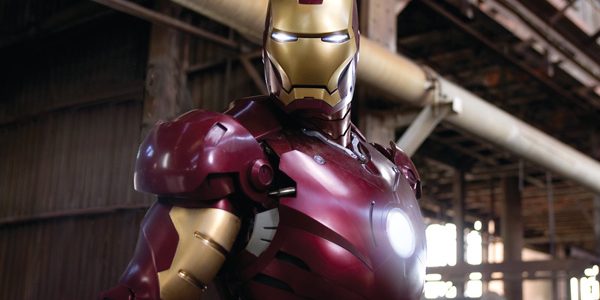 The ocean that we call wearables is so full of life it's getting tough to sort one from the other. Shoot, even virtual reality headsets are considered wearables until we can better classify them. We don't suggest wearing current models walking the streets.
So we made you a shopping list. Consider this your new outfit for life. Some of these are so new you may have to wait a little while for them to arrive, but you should order them anyway.
You may not quite be Ironman by wearing all of these, but you can call yourself Wired-man. Coupled  with your smartphone, these five will cover most of what you need to know about your world.
Shoes
Under Armour's Speedform Gemini 2REs
Although you shouldn't put these on first, these will be the foundation of your Wiredman outfit.
Definitely don't leave the house without these. If you want to read our full blog on the REs, go here, but essentially these track your every move without need of a charge, not before needing to be replaced.
When paired with your phone's GPS, though, they give you a very robust picture of your movement. Not only that, you will appreciate Under Armour's free, 5-star MapMyRun app.
Jacket
Levi's Commuter Trucker Jacket
To stay warm, but also not get lost, scoop up the new Levi's new denim smart jacket.
This traditional jacket redux is the combined efforts of Levi's and Google's Project Jacquard. It's smart clothes tech carefully woven into a jacket you can wash like normal. To wash it, you just remove the tag from the cuff.
This jacket is perfect for cyclists, but helpful for any commuter. Paired with your headphones, it will let you know what's around worth visiting, like coffee shops and such. It will also allow you to control your music, answer phone calls, and access navigation without looking at your phone.
Headphones
From not the first name in Bluetooth, but one that's been lapping the block of success, Jaybird's newest headphones will keep you connected solidly to the first two wearables.
You'll hear with the pitch perfect clarity and balance you expect from Jaybird.
You may wonder why we are picking these over some of the completely wireless headphones that are coming out. The problem with the completely wireless earbuds is the technology, which needs development.
The Jaybirds are very slim, lightweight, and build on a platform of excellence. You can expect consistency with them.
Wristband
Hate to get sappy, but let's talk feelings. Let's talk about hardware that knows what you're feeling. It even tries to help you with those feelings.
We were really hoping to put this list together without a wrist accessory, but there is still good tech going onto our wrists. Sadly, you're going to have to wait for a little for this one (it's being crowdfunded now), but that shouldn't stop you from pre-ordering.
This is the brainchild of the people behind the successful Altrius ring. Unlike the ring, this new product from Vinaya is marketed towards men and women.
Watch
Although we haven't specifically reviewed the Apple Watch, we've talked about it plenty. Take the blog about the apps you really need.
The Apple Watch is probably the one wearable that needs little introduction. In short, it does everything. In fact, FitBit's CEO even criticizes Apple for trying to do too much.
History may not report the first version of the Apple Watch as their best seller, but they are due for version two soon.
With the shoes, the jacket, the headphones and the emotion wristband you should have all of your bases covered (with some overlaps) adding the watch.
For the record, this outfit will neither protect your from bullets nor will it allow you to fly or shoot light from your palms. You will, however, be the most wired person walking around.
If you have to buy one more thing, have a shirt screened with your new logo, a big "W" for Wiredman.