Do you want to get into shape? Are you, like so many others, constantly on the go, committed to your working, social and family...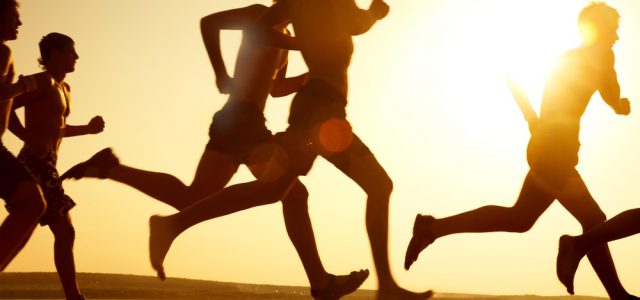 Do you want to get into shape? Are you, like so many others, constantly on the go, committed to your working, social and family lives? So many people struggle to match up their working and fitness goals and more often than not, it is their exercise regimes that get shoved to the wayside. Luckily, however, there is another way and now, you can get into shape even when you're leading a packed lifestyle. Are you ready to whip yourself into good health? It's time to get serious.
Plan Ahead
When your week fills up in the space of a few minutes, it can be hard to slot in those last minute workouts that you had been planning on. If you find that you lack the time in which to do anything spontaneous, planning ahead can help you dramatically. Try dedicating the same three evenings during the week to sport, aiming to fit in a different sort of exercise each night. Making your workout a part of your schedule will mean you will be able to commit to your workout more readily and naturally incorporate it into your life. Simple!
Be Realistic
Hoping to fit in hours and hours of exercise during the week is simply not realistic and to make things work, you might have to compromise on the timing side of things. While setting aside an hour each day in which to work out might be too much, you can try slotting in 20 or 30 minute sessions at the end of your day. Not only will you regularly get your heart pumping but also, you will likely put less stress on your body through over exertion.
Cook Ahead
Getting into shape is about so much more than working out and what you eat can contribute enormously to your general state of health. Finding the time in which to cook healthy and wholesome food when you're on the go, however, can be tricky and therefore, it's a great idea to plan ahead. Cooking in bulk over the weekend can help you eat well into the week; simply portion off the leftovers of your meal and freeze them in individual pots. When you get home after a long day, you simply have to defrost your meal and you're good to go!
Eat Regularly
Moving around a lot can really mess with your meal times and if you're trying to follow a healthy lifestyle, it can spell bad things for your wellness. If you eat regularly and healthily, however, you can help to fuel your body and avoid unhealthy cravings. Try preparing a bag of healthy snacks such as nuts, seeds and fruits to keep with you on the go. When hunger strikes, you will always be prepared!
Workout At Home
If you can't find the time to visit the gym or go for a run, then you can use your home to great effect. Using at home workout videos is a great way of keeping toned and on tip top form, all without wasting a minute of precious time. Often, videos last 30 minutes, making it the perfect amount of time in which to work off tension, distract your mind and refuel for work. Once you've done your workout, you might just feel all the better for it.