Everyday, we're told how important it is to follow a healthy lifestyle and fitness regime. Regular exercise can help to prolong our life, improve...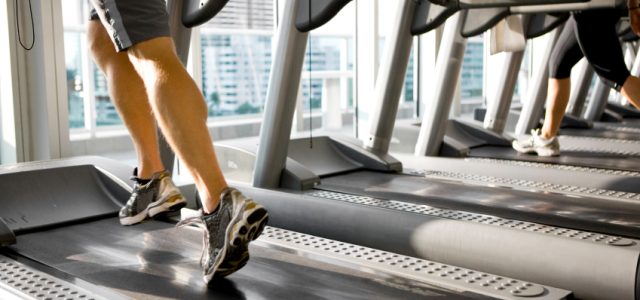 Everyday, we're told how important it is to follow a healthy lifestyle and fitness regime. Regular exercise can help to prolong our life, improve our internal health and relieve feelings of tension and stress; the benefits, it seems, are too good to ignore. When you're a novice to the fitness world, however, getting on track with a healthy lifestyle can feel all but impossible and with so many different methods calling for your attention, it might be hard to know where to start. Never fear. Getting in shape is incredibly easy to do and, as long as you have the right information, you can whip yourself into fitness right away. Are you ready for this?
Choose Your Sport
Before you begin, it's good to have an idea of your end goal. Do you want to simply get in shape? Are you looking to destress at the same time? Would you like to use sport as a way in which to meet new people? Exercising is more about going for a run everyday and whether you want to tone up at the gym or play a game of soccer each evening, it's great to begin with a brief template in mind. Make it's something that you like; getting enjoyment out of your sport makes it a whole lot easier to commit.
Go Slowly
The first time that you work out, it's easy to feel discouraged, particularly if you find the exercise difficult. Struggling with the first session puts so many people off committing to a regular routine and while things might be more challenging at the start of your journey, they will soon begin to get a little easier. Over the course of your first weeks and months, take your workouts slowly and gently, aiming to finish your exercises without looking at the time. The more easily you are able to complete your sets, the more targets you can set yourself. Remember that everyone finds it hard in the beginning.
Keep It Regular
One of the best ways to get into shape is to keep going with your workouts and even when you're feeling really tired, committing to your exercise schedule will really help you to get on the right track. Making exercise a part of your regular routine will help you to acclimatize to your fitness schedule more easily and very soon, it will just become another part of what you do. The more workouts you miss at the beginning, the harder it will be to get into shape, so try to commit where you can.
Mark Your Achievements
Once you begin to get into the swing of things, your fitness level will improve no end but over the course of a few months, your progress might begin to plateau a little. In order to avoid getting discouraged in your workouts, try and record the results of each workout session, marking how many repetitions and minutes you were able to exercise for. Aiming for a new goal each time you workout will help to keep you motivated; once you reach it, you can celebrate just how far that you've come.