With the festive season in full swing, you might only be at the start of your holiday party schedule. While eating small bites at...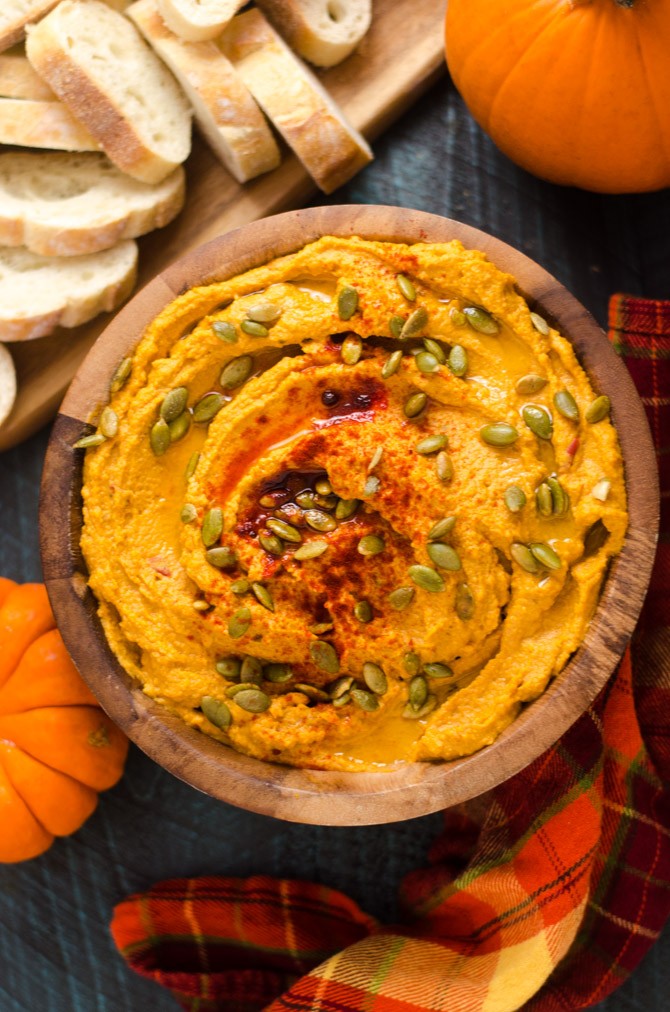 With the festive season in full swing, you might only be at the start of your holiday party schedule. While eating small bites at seasonal parties might not feel like a bad nutritional move to make, it can soon catch up with you. If you know that you're going to be at a party or two over the coming months, you can take back your diet and try something new in the kitchen. These healthy appetizers are perfect for keeping your body in trim and are just the right size to make the rounds at any festive gathering you might have going on. To the kitchen!
You can whip up a quick hummus in a matter of moments, giving yourself plenty of room for experimentation. If you're fed up of the same old chickpea recipe, why not try opting for a different flavor combination for your next dip? This smoky chipotle and pumpkin hummus is jam packed full of nutrition and loaded with rich flavor. Make yourself a big batch, top with some fresh pumpkin seeds and let your guests serve themselves.
Want something a little more substantial without going overboard on the fat? These sweet potato fries are the appetizer for you. Oven roasted, the fries are practically free from additional oil, bringing out the subtle sweet flavor of the potato. Top these with the spices of your choice and serve up alongside a hummus or low fat dipping sauce. They're not likely to last for long.
If you're whipping up a plate of appetizers, you have plenty of space in which to experiment with your flavor combinations and try something really unusual. If you're a fan of Asian inspired foods, these edamame and pear crostini will sort you out nicely. Light, crunchy and packed full of fresh flavor, these appetizers add an unusual twist to the same old contenders, making your food spread stand out from the crowd. These also make a great snack for in between meals, keeping you going without needing to succumb to sugar.
Paleo and Whole30, these cajun stuffed tomato poppers contribute to a healthy and balanced diet, giving you a nutritious kick while filling you up. Packed full of tasty crab meat, the appetizer is rich in protein, filling you up faster than you might have thought. Fresh and light, these appetizers are unlike anything you have ever tasted, giving your party spread a unique edge.
No party is complete without a couple of bowls of chips, but if you're trying to veer on the healthy side of things, what can you do? It's all about adapting the classic recipe with a nutritious edge. These roasted brussel sprouts have the same texture as a bowl of normal chips, and none of the added fat. Finished with a little salt and pepper, the chips are flavorsome and light, letting you chow down without any of the guilt.
No appetizer spread is complete without a good set of dips and sauces. Rather than buying yours, you can try whipping up your own at home, adding in all sorts of healthy ingredients. This mango and red pepper salsa is fresh and flavorsome, letting the tastes of each element shine on its own. Great on its own, on top of a salad or with a few vegetable chips, the salsa is incredibly adaptable, giving you so many more foodie options!