Road trips are all about expanding your horizons and exploring a new part of the world but what do you do when hunger calls?...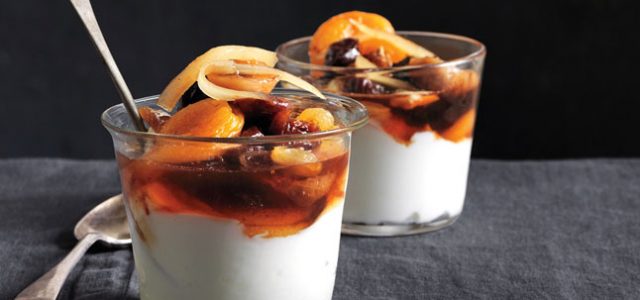 Road trips are all about expanding your horizons and exploring a new part of the world but what do you do when hunger calls? Traveling and staying healthy rarely go hand in hand and after a few days on the road, you might be craving a taste of something fresh and healthy. It turns out, however, there is another way and by planning your snacks in advance, you can keep it nutritious and delicious! It's time to get cooking and rustle up something really good.
There's nothing quite like a muffin to nip your hunger cravings in the bud but if you go for a supermarket variety, you risk filling yourself up with piles of sugar. Taking to the kitchen can be all that it takes. By whipping up your own mix at home, you can control what kinds of flavorings go inside, making staying healthy a walk in the park. These banana nut muffins are some of the very best, helping to stay healthy while tasting something really great at the same time!
Want to start your day off the right way? A hearty bowl of muesli will see you right! This fruity bowl of muesli is packed full of balanced nutrition, giving you a boost in the right direction. With all the crunchiness of granola and healthy content of the raw ingredients, this is the muesli that will power your next trip. Eat it with a little milk, yogurt or just on its own!
Getting your fill of protein can help to keep you going throughout the day. While trail mix and energy bars are a great way to go, this almond and chickpea power mix can expand your flavor horizons at the same time. Dried and flavored with a tasty mix of herbs and spices, this travel snack will stop your tummy from rumbling when you're on the road. Keep a stash of this in your bag throughout your journey and you're bound to arrive at your destination much happier.
Forget about trail mix, how about whipping up a portion of trail bars instead? Jam packed with walnuts, one of the healthiest members of the nut family, these chewy bars are the perfect way to fill up when hunger calls. Loaded with nuts, seeds and dried fruits, the bars are the perfect pick me up when your energy levels are flagging, helping you to keep going. You can try eating these on the road, after a long hike or even following a heavy workout; you will feel better in no time at all!
The next time you reach for that bag of dried fruit, why don't you try making a compote out of it instead? Sweet and sticky, this fruity snack will take care of any sugar cravings you might have, all while helping you to stay healthy, too. Better yet, the mix is loaded with vitamins E and C, fueling your body with essential nutrients and strengthening your wellbeing when you're on the road. Snacks to the rescue!
Green salads might come and go but this berry offering is for life. Berries are fantastic for your health, pumping your body full of disease fighting antioxidants and vitamin. When it comes to your next snack, this salad should be a no brainer. Sweet, tangy and bursting with juice, the berry mix is the ultimate way to finish off any meal or keep you going on your trip. Finished off with a fresh mint sugar, this salad takes flavor to the next level.