Dinner is one of the best times during the day. After a long slog in the office, there is no better feeling than coming...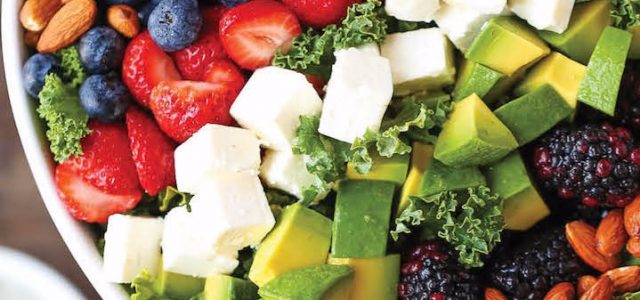 Dinner is one of the best times during the day. After a long slog in the office, there is no better feeling than coming back home, putting your feet up and chowing down on something delicious. If you're trying to get on a healthy kick, then you're in luck. These simple and tasty dinner recipes contain a whole load of the nutrients you need in your life and can be whipped up in a matter of minutes. Even if you don't have much time on your hands, you can still stay healthy. Before long, you will be a whiz in the kitchen!
When it comes to quick dinners, things don't get more rapid than a stir fry. Using all of the freshest ingredients, the dish cooks its vegetables for a matter of minutes, ensuring they are as crisp and nutritious as possible. This lemon honey chicken stir fry uses all the traditional goodness of the dish, adding in a little extra flavor for good measure. Packed with protein, vitamins and minerals, the dish will add in a whole lot of goodness to your diet, making it easier to stay healthy even when you're busy!
Thought that a salad had no sustenance? Just wait until you try this kale cobb offering. While cobb salad might be a regular part of your routine, this version does away with tradition, offering up only the freshest and tastiest of ingredients. As well as containing the usual suspects, the salad is loaded with almonds, fresh berries and fresh kale to give it a little bite. All you need to do is prepare the ingredients, whip up the poppyseed dressing and chow down on your masterpiece!
Foods from other countries contain some of the richest, tastiest ingredients out there. These quick quesadillas go one further than most foreign food, blending the tastes from two different nations to create something truly delicious. Loaded with mozzarella cheese, red pepper flakes, fresh spinach and crumbly feta, this recipe is unlike anything you've ever tasted. While they might look impressive, the quesadillas can be knocked up in practically no time at all, making them the perfect option to enjoy after a long day at work.
One of the most impressive looking recipes in the bunch, this moo shu pork can be yours and ready to eat in 20 minutes flat. After being marinated, the meat is cooked alongside shiitake mushrooms, peanut oil and scallions. If pork isn't your thing, you can just as easily supplement the meat with chicken or fresh vegetables. The beauty of this quick dish is how easily it can be adapted to meet your foodie needs!
Sometimes, only the simplest of recipes will do. Take this cashew pesto pasta. Blending a handful of ingredients, the dish nonetheless ramps up the flavor, showing off each element of the dish in its individual glory. From preparation to eating, the recipe can be finished off in 15 minutes flat, making it perfect for a late night dinner. If you don't want to use real pasta, try whipping up a little zucchini pasta. Your meal will be lighter and you will end up just as satisfied!