Feeling grumpy is a way of life and while we can try to offset the mood with a mix of social ventures, new activities...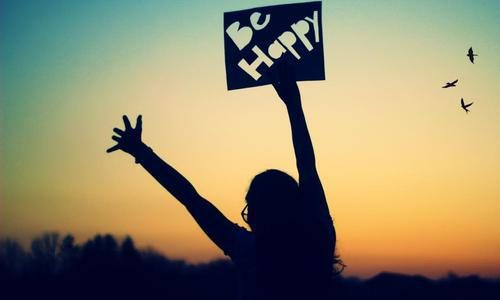 Feeling grumpy is a way of life and while we can try to offset the mood with a mix of social ventures, new activities and traveling projects, eliminating it entirely can be a little bit more difficult. Until now, that is. Thanks to mother nature, there are a ton of completely natural ways in which to boost your mood, helping you to always see the sunnier side of life. Ready to get really happy? Let's do this.
Go For A Run
Exercise can serve a whole lot of great purposes for the body, helping you to keep on tip top form and maintain great internal functioning. There's more to exercise than just a healthy heart, however, and studies have shown time and again that regular physical activity can really help to boost your mood. Pumping your body full of endorphins, exercise can keep your mind on the sunnier side of things, leaving you feeling more energized, positive and upbeat about life. What's not to love about that?
Drink A Glass Of Water
Water is one of the best things that you can put inside your body when you're feeling low and, while it might not be packed with vitamins and nutrients, it can help to keep things moving in the right direction. Even mild dehydration can have a negative effect on focus and performance, leaving you feeling in a worse off mood than before.Try sipping on a large bottle of water throughout the day; your outlook will be happier and you might just get more done, too!
Eat A Balanced Diet
With a number of superfoods making the health lists, it is easy to sharpen your focus on what you eat, obsessing over fewer ingredients in your diet. Studies have shown, however, that eating a balanced and varied diet can be a more fruitful way to maintain both health and happiness, providing you with a more rounded mix of nutrients. Superfoods are all well and good but if you mix them with other sources of food, you might just feel happier for it.
Cut Out Bad Habits
While we're all familiar with the adverse effects that smoking can have on our physical health, very few of us focus on how it might be affecting us emotionally. Although you might feel worse off once you kick the habit, over time, your mood and all round health will improve as a direct result. Long term smoking has been found to be linked to depression, so cutting it out sooner rather than later might help you remarkably into the future.