In a move doctors would not recommend, a pair of Instagram fitness stars are packing on the pounds, er, kilos. They told the Daily...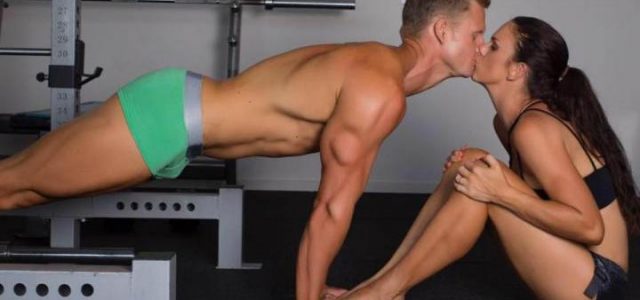 In a move doctors would not recommend, a pair of Instagram fitness stars are packing on the pounds, er, kilos. They told the Daily Mail that they decided to purposefully gain weight. Their goal? They wanted to show their followers that they could do it, but there's a little more to the story.
The Australian fitness couple makes frequent Instagram posts of their awesome bodies, collecting thousands of followers. They've also written a couple of books: Never Diet Again and FITlosophy.
Lest you think they're just another pair of young adults with gifted genetics, you should know they are parents. Sharny and Julius Kieser aren't just parents once, but six times over. Yes, they have six children. Thus, their Instagram handles are FitMum and FitDad.
Why?
The couple admits that the plan wasn't exactly a plan at first. After the birth of their last son, the pair relaxed their respective intakes, gaining a little weight. This is pretty normal, actually, even for Instagram stars.
Most adults will fluctuate in mass, but the Kiesers came to an epiphany of sorts. They decided that there was a dividing line between the fitness models on social media and the people struggling. "
What do they know about being fat, about being parents, about being addicted to food?," mused Julius in a recent Us Weekly article.
Good question.
How?
They decided to let it all go, gaining as much weight as they could stomach. Together, they put on a combined sixty pounds.
To start with, they ate more sugar. They had to hide it from their kids, so they kept a secret stash. Then, after the kids would go to bed, they would order a pizza.
"…it became addictive," Julius told Us.
The pair posted a video on their Facebook feed, where Julius admits that day one of their plan to recover he'd already cheated. He admitted dipping into the chocolate stash.
What's the plan?
They've given themselves eight weeks to recover. If you consider those adults of this size can drop at most two pounds a week with a 1000 calorie daily deficit, it's gonna be a stretch.
By our math, that's only 32 pounds between them. That means they'll need to do more than just drop their intake. Their gonna have to burn an additional 1000 calories a day to stand a chance.
To accomplish this, they've created tailored plans, of course. Why wouldn't they?
From the beginning, their goal was to show their followers that they could go through it with them.
"We wanted to get back in the trenches with our followers and live it up with them … really go through the pain of quitting junk, feeling like crap and wanting to quit."
The only part this ambitious couple is leaving out, where their followers could say "that's not my reality," is the tailored plans.
The average person doesn't know the first thing about fitness planning. Take every challenge, every bad habit or emotional stress in your life, then add to that the lack of education.
It's not just knowing what to do, but the Kissers have logged repetitions. Not in the gym, but with coaching others. They live and breath teaching fitness. For them, creating a plan was as simple as picking up a pen and paper.
We expect people in finance can gain money, lose it, then gain it back. That's all they do. If I lose money, it's a big deal.
Still, I gotta hand it to them. For all my preaching about performance goals over vanity goals, I wouldn't intentionally gain bodyfat.