When it comes to eating clean, it's all about going green. Getting your fill of fruits and vegetables is one of the best ways...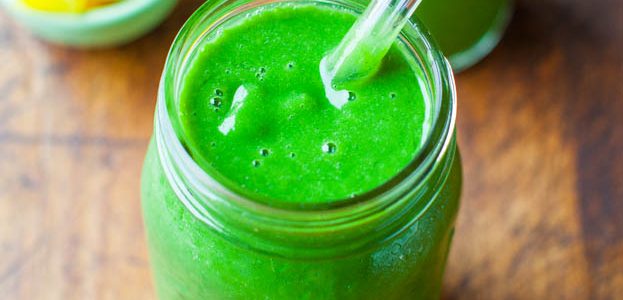 When it comes to eating clean, it's all about going green. Getting your fill of fruits and vegetables is one of the best ways in which you can top up on your essential nutrients, cleanse your body of any lasting toxins and whip yourself into shape. With any number of concoctions out there waiting to be made, though, getting to grips with the healing power of green drinks can all seem a little confusing at first. Want to make the best of your health? These smoothies are all that you need.
A good smoothie should be thick, filling and oh so wholesome and luckily for you, this recipe has all three by the bucketload. Don't be fooled by its milkshake appearance, however; packed full of kale, hemp seeds and almond milk, the drink is seriously healthy and might just make you feel all the better for it. Want a great way to start your day? Your green drink awaits.
Have you been feeling a little under the weather recently? It might be time to top up on your intake of nutrients. This cranberry cleansing smoothie will do just the trick, helping you to shed any nasty chemicals in your body and top up on your illness fighting power. Balancing cranberries, coconut water, kale, oranges and banana, the drink can be whipped up in a matter of minutes to be taken with you on the go. Healing power wherever you are? Yes please!
Building your body's strength is all about the types of proteins that you put into your body and if you're looking for a healthy way in which to strengthen your muscles, this smoothie might be the very thing. Bringing together mint, pistachios, avocado and protein powder, the drink is as green as they come and will boost your energy levels like no other food. Want to start the day fighting? This protein smoothie is for you.
The powers of matcha green tea are endless, so it only makes sense that you would transfer them into an even healthier green smoothie. With just enough caffeine to wake you up in the morning, this drink won't see you crashing when lunch time hits. Better yet, the drink is packed full of healthy protein, meaning that you can stay full throughout the entire morning, no snacking required!
There's a reason why Popeye always had his spinach to hand and after trying this healthy green smoothie, you might do, too. Creamy, smooth and with just a touch of citrusy bite, this green drink is one of the best ways you can start your day, building you up with all of the right nutrients you need to keep going. For an even creamier taste, you can try blending frozen banana into the mix, meaning no extra ice is required.
Who said that mornings couldn't be luxurious? With this tropical green smoothie, you can get a taste of an exotic holiday, without even having to leave the house. Packed full of spinach, berries, pineapple, coconut and almond milk, this drink will really bring about a taste of the tropics, no passport required. Simply sipping on the smoothie in the morning can work wonders on your energy levels, helping you to stay focused without jumping off the walls. What's not to love about that?
While it might not be green in color, this rich, fruity smoothie blends all of the goodness of green vegetables, with just a little something extra thrown in for flavor. Inspired by a peanut butter and jelly sandwich, the drink has all of the benefits of the snack, with none of the unhealthy side effects. Simply blend your berries, add in your spinach leaves, choose the nut butter of your choice and you're good to go! High in protein, fiber, iron and antioxidants, this might just be the green smoothie you've been waiting for.