We all want to live the healthiest, most fulfilled life possible. The kinds of choices that we make can have a significant impact on...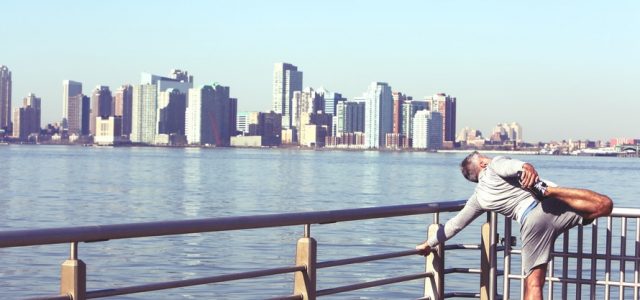 We all want to live the healthiest, most fulfilled life possible. The kinds of choices that we make can have a significant impact on the longevity of our lives, and it pays to get things right while we can still make a difference. Health is about so much more than eating right and moving your body, however, and by adapting these lifestyle changes, you can put in place a life that is as full as it is balanced!
Socialize Often
Our social habits can play a huge impact on the way our lives play out. Maintaining friendships is not only a great way to build yourself a support network but also, can help you to cut down on stress and cope with any trauma. Studies have also shown that regular social activity can keep our brains sharper for longer, helping us to enjoy the kind of mental health that anyone would be proud of. It's time to get out there and make friends!
Get Enough Shut Eye
The amount that you rest is just as important as the amount you move. Giving your body time to recuperate from the stresses of everyday life can help to keep you healthier and less tense throughout your life. The benefits of getting enough sleep are endless; as well as promoting a healthier heart, proper rest can reduce your weight, cut down your cancer risk, repair any internal damage and reduce the risk of depression. There's a lot of reasons to get your 8 hours every night!
Drink It Up
Water is one of the most essential parts of our health and yet, so few of us get enough of the stuff in our bodies. Drinking adequate amounts of water can reduce your risk of developing colon cancer, will flush out any toxins and moisturize your joints in one fell swoop. Your body is made up of 75% water, so it needs to be replenished on a regular basis. Try keeping a bottle of water with you throughout the day and sipping a little every hour.
Exercise Regularly
Of course, getting out and about is one of the most important ways that you can prolong your life. Regular exercise is important in so many ways, not just in terms of your physical health. As well as keeping your internal organs running smoothly, exercise can boost your feelings of wellbeing and help you to work through any anxiety. A steady 2.5 hours of exercise each week will have you feeling healthier and keep you in the best shape for longer.
Eat A Balanced Diet
The kind of things that you put in your body play a huge part in your bill of health, so it pays to get things right. Consuming more fruits and vegetables and lean meats will help to give your body the fuel it needs without filling up on the bad stuff. Avoiding processed foods will also do you a lot of favors; when it comes to your health, fresher is better!