While you might be tempted to think otherwise, carbohydrates really aren't the enemy when it comes to a healthy and balanced diet. Eating...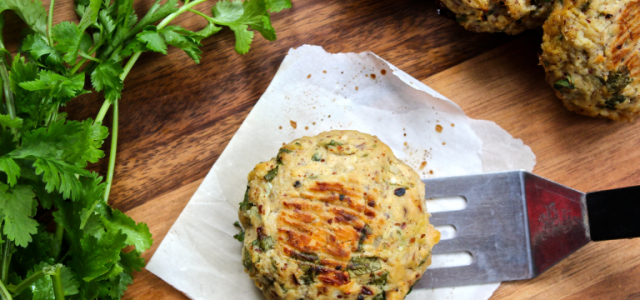 While you might be tempted to think otherwise, carbohydrates really aren't the enemy when it comes to a healthy and balanced diet. Eating the right kinds of complex, balanced carbs can help to contribute to better health and longer lasting energy and while it pays to watch what you eat, you can still be healthy while consuming the food group. Cutting back on carbohydrates, however, can help you to feel lighter and less sluggish and while you shouldn't eliminate them from your diet, you can limit them from time to time in order to feel less bloated. When you're eating fewer carbs, you want to make sure you're getting the very best out of your meal that you can can with these tasty recipes, you're guaranteed a flavor explosion. It's time to get cooking.
Just because your meal doesn't come with a side of carbs, it doesn't mean that it can't be just as delicious as a bowl of pasta and when it comes to comfort food, these stuffed eggplants are all that you need. Rich in fiber and brimming with protein, this dish is a great dinner time alternative and won't leave you wanting to snack afterwards, either. Get everything you need from one dish and whip this up today; you won't regret it.
Want to cut down on the extra fat? Turkey is a great low-fat meat that you can incorporate into your normal meals, giving you a protein hit and helping to keep you full way past your mealtime. This meatloaf alternative comes packed with spinach, helping you to load up on healthy vitamins and minerals and get a large part of your daily fiber serving. A few slices won't set you back much when it comes to carbs, meaning you can fill up your plate to your heart's content.
Expanding your eating habits is a great way of testing your culinary skills and making the most out of every meal time. These stuffed chicken breasts will help you to develop your kitchen skills, bringing the humble meat a whole new lease of life. Served up with basil, mozzarella and ton of garlic, this meal is a real flavor explosion and is bound to impress anyone who tastes it. Better yet, it can be whipped up in a flash, giving you more time to focus on the things that really matter.
Oily fish is an essential part of a balanced diet and getting enough of it in your meals can do your body no end of good. If you're looking for a tasty variation on the tuna steak, then you can't do much better than this tuna burger. Sweet, spicy and all round delicious, this tasty dinner time treat is loaded with protein and fiber and won't sit heavily on your stomach, either. If you want to cut the carbs entirely from your meal, try eating two burgers and passing on the buns.
There comes a time in which we all crave a good serving of Italian food and when hunger hits, few things solve the problem quite as well as lasagna. If you're looking to cut out the carbohydrates, though, it can throw up a few problems. No more. This eggplant lasagna is entirely carb free and, using vegetables as its main component, doesn't contain any meat, either. If you're worried about going hungry, however, don't be. Blending tofu, tomato sauce and eggplant, this dish is as filling as they come and won't keep you occupied with endless layering, either.