Semaglutide is a newly Food and Drugs Administration (FDA) approved medication for managing weight. It has been receiving a lot of praise recently after...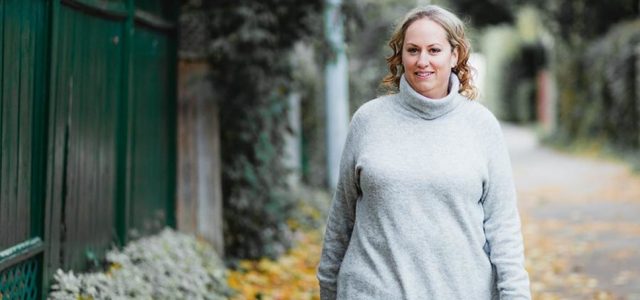 Semaglutide is a newly Food and Drugs Administration (FDA) approved medication for managing weight. It has been receiving a lot of praise recently after being approved for treating obesity.
The newly-approved medication is an anti-diabetic drug that belongs to a drug class known as GLP-Receptor Agonists and Incretin Memetics. It was [1] initially approved in 2017 as a drug for treating and managing high-blood sugar symptoms in Type 2 diabetes patients. Ever since, researchers have been persistently studying its role as a chronic weight management drug.
After a sequence of clinical trials combined with many case studies, Semaglutide is now an FDA-approved weight management drug for overall weight management in overweight and obese patients. It is designed for obese and overweight patients that are already suffering from other subsequent weight-related health problems.
Who is the Drug Meant For?
Over the last six or seven decades, obesity has been on the rise, and it has been an alarming issue, especially in the health care system. In fact, [2] the Center for Disease Control (CDC) estimates that approximately 73 percent of Americans of ages 20 years and above are overweight. That is a large and alarming number of overweight people for any population.
If left unmanaged, obesity is likely to result in many other overweight-related illnesses such as:
Heart Diseases
Arthritis
Diabetes
Certain types of cancers
To prevent such illnesses among the general population, it is important to design ways of helping people to manage their weight, a process called healthy weight management.
Studies show that losing 5-10 percent of the overall body weight through a combination of regular exercise and healthy eating lowers the risk of a person getting diabetes by [3] 58 percent. Besides, weight loss is beneficial for the heart because [4] lowers the risk of heart diseases and [5] lowers blood pressure.
Semaglutide is designed to help overweight people with defined weight-related health conditions. It boosts overall weight loss in such people, helping them avert the effects of weight-related health problems. A good example is that overweight adults suffering from weight-related conditions such as type 2 diabetes, high blood pressure, or high cholesterol can use Semaglutide to achieve improved weight loss. The drug works best by combining it with healthy eating practices and regular exercise.
How is Semaglutide Administered?
The FDA approved dose for Semaglutide is a once per week injection of 2.4 milligrams, which is adequate for weight management in adults with:
A 27 kg/m2 BMI and are suffering from high blood pressure and diabetes, and
A 30 kg/m2 BMI or more.
The drug is administered by mouth or via a subcutaneous injection under the skin. It works amazingly by mimicking the behavior of insulin in the body, thereby lowering the body's blood sugar levels. Besides, it alters and controls certain brain areas that regulate food intake and appetite, [6] suppressing your appetite as a result. That helps reduce your cravings and gives you increased control of your food intake patterns. Furthermore, Semaglutide has been clinically approved as a drug indicating a reduction in the risk of severe cardiovascular episodes in adults suffering from severe heart conditions.
What are The Benefits of Using Semaglutide?
By far, overall weight loss is the biggest upside of using Semaglutide. When combined with regular exercises and healthy eating practices, the drug has depicted an overall 10 to 15 percent reduction of body weight among obese people living with type 2 diabetes. Scientists believe that this newly approved drug is [7] twice as effective as other available obesity treatment drugs out there.
Another benefit of Semaglutide is its [8] effectiveness in the treatment of type 2 diabetes. The drug is administered via the mouth and has depicted great results in lowering blood sugar levels, reducing blood pressure, and controlling body weight. Besides, semaglutide is safe to use with other types of anti-diabetes drugs for controlling blood sugar levels.
Is Semaglutide Safe?
There have been many reviewed studies and clinical trials trying to determine whether semaglutide is an effective and safe long-term weight management treatment option. Some of these studies and clinical trials include:
The recently published [9] clinical trial study by the Lancet shows the discovery of using multiple doses of semaglutide together with cagrilintide as a safe treatment option for patients.
[10] Another different piece of research was studying the safety profile of using oral semaglutide versus sitagliptin in a period of 52 weeks. The research study results showed that a large percentage of the patients tolerated semaglutide better and achieved greater weight reduction with lowered HBA1C over time.
[11] Recently in 2021, another clinical review indicated that both injectable and oral formulations of semaglutide are safe for use and effective for weight management as well as lowering blood sugar levels. Besides, there is a lower risk of hypoglycemia when using the drug.
Related Topics (Ads):
What are the Side Effects?
The commonly identified side effects of using semaglutide are gastrointestinal. Approximately [11] half of those who use the drug complained of a mild feeling of nausea, constipation, and vomiting. However, a large number, around 95 percent, of the patients showed great tolerance to the drug.
Final Thoughts
Semaglutide is a clinically and FDA-approved safe drug with a proven track record in effectively helping adults manage chronic weight issues. Although it was already approved in 2017 as a type 2 diabetes treatment drug, it has recently been approved as a weight management drug. The reason behind this is that it shows better results in treatment and managing weight and weight-related issues.
The drug is more effective than any other type of weight management drug on the market. Besides, this drug has shown significant promise in treating chronic weight-related health issues such as cardiovascular issues and high blood pressure. Clinical trials show that semaglutide works well, almost twice as well as other weight management and chronic weight-related treatment drugs. Furthermore, it has shown low side effects upon consumption and a high tolerance level among patients.
Sources
[1] https://www.fda.gov/news-events/press-announcements/fda-approves-new-drug-treatment-chronic-weight-management-first
[2] shorturl.at/zJS28
[3] https://www.hopkinsmedicine.org/endoscopic-weight-loss-program/conditions/diabetes.html
[4] https://www.care.diabetesjournals.org/content/34/7/1481
[5] https://www.ahajournals.org/doi/10.1161/hypertenstionaha.107.094011
[6] https://www.ncbi.nlm.gov/pmc/articles/PMC789914/
[7] https://www.aarp.org/health/drugs/drug-supplements/info-2021/semaglutide-weight-loss-drug.html
[8] https://pubmed.ncbi.nlm.nih.gov/31637820/
[9] https://www.thelancet.com/journals/article/PIISOI140-6736(21)00845-x/fulltext
[10] https://pubmed.ncbi.nlm.gov/32815423/
[11] https://www.everydayhealth.com/obesity/once-weekly-semaglutide-injections-aids-weight-loss-in-people-with-obesity/