Have you ever wondered if you can get absorbent products and adult diapers at a lower price? If this is the case, you are...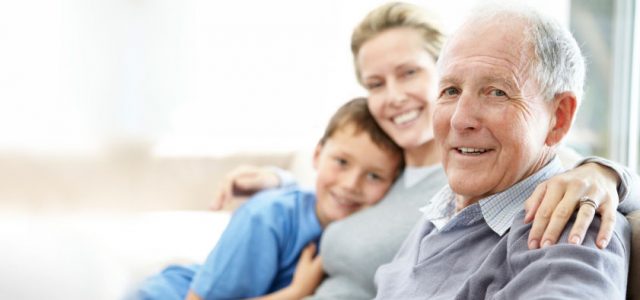 Have you ever wondered if you can get absorbent products and adult diapers at a lower price? If this is the case, you are not alone. Lots of people are constantly asking this question, and the answer is yes, anybody can get these products for a much lower price.
There are many ways you can get these products for a lower price. This article will look at some of the best ways to get these products for a lower price or free.
Absorbent Products and Adult Diapers
Adult diapers and other absorbent products are classified under incontinence supplies. Incontinence supplies are supplies that protect clothing, bedding, and furniture from feces or urine. Examples of incontinence supplies worn by individuals are protective underwear and incontinence liners. Other incontinence supplies include underpads such as chux pads or bed pads, catheters, and bedpans.
There are many ways that people can use to get incontinence supplies for a lower price. They include:
Medicare
Medicaid
Veterans' Administration Health Care
Veterans Home and Community Based Services
Non-Profit Diaper Banks
1. Medicare
A common question that most seniors ask is if Medicare pays for their adult diapers. Unfortunately, Medicare does not cover the costs of adult diapers for most seniors that do not live in nursing homes. However, they do cover the costs of a few incontinence supplies like catheters. The Medicare Supplemental Insurance does not cover the costs of disposable absorbent products, and individuals are expected to cover the costs themselves.
How Can You Qualify for Medicare Incontinence Products?
There are certain conditions that Medicare requires patients to meet to qualify for their Medicare incontinence products. These conditions include:
Medicare compensates patients a maximum of 200 single-use catheters every month with a diagnosis of permanent urinary retention or incontinence and a doctor's prescription. The caregiver or patient must have the ability to insert the catheter instead of having a skilled nurse do so.
Where the doctor orders it, Medicare covers a commode chair if you keep the patient in one room in his/her house.
As we have seen above, Medicare has very specific prerequisites. For this reason, patients should not depend on Medicare to cover the costs of their incontinence supplies.
Related Topics (Ads):
2. Medicaid
Another excellent option that seniors can use to get financial assistance on absorbent products and adult diapers is Medicaid. If you are in a nursing home, Medicaid does supply disposable absorbent products such as adult diapers, among others.
Individuals living in the community or at home can also get financial assistance from most Medicaid Waivers. Nonetheless, different states have different Medicaid Waivers and rules. The program may limit the quantity of brands of the available products to seniors in a given period of time for some states.
If you are a senior on Medicaid, it is advisable to check with your local Medicaid office on the availability of products and brands provided within your state. Read more here to know how you can qualify for Medicaid. [1]
How to Qualify for Medicaid Incontinence Products?
After enrolling in the Medicaid program for your state, your doctor must issue you with an official incontinence diagnosis and a prescription that indicates that you need incontinence supplies due to your medical condition.
Different states have different requirements for the doctor's official documentation. You may be required to provide a copy of your medical records, letter of medical necessity, a certificate of medical necessity, or a physician's order. Besides, your Medicare insurance provider may not approve your incontinence supplies until he/she gets prior authorization. For more information, it is advisable to contact the nearest Medicaid office.
3. Veterans' Administration Health Care
It is another health care program that provides financial assistance for incontinence supplies. Although the Veterans' Administration (VA) pays for adult diapers, most veterans advise you to be cautious with the quality provided. In particular, most veterans claim that the adult diaper brands that VA provides are not high quality.
Nonetheless, suppose you are a senior veteran in need of financial assistance on adult diapers. In that case, VA can cover the costs of your preferred brand, whether it is Tranquility, Tena, Prevail, Depend, or Attends. Nevertheless, you must provide a statement of medical justification or an official doctor's prescription that explains why you need a particular adult diaper brand.
4. Veterans Community and Home-Based Services
This health care is another excellent option for veterans who require financial assistance on incontinence supplies. It provides the flexibility to guide funds in a way that perfectly suits the needs of the veterans and provides financial assistance for their care costs. This healthcare program considers incontinence supplies an eligible expense. For more information regarding this healthcare program, read here. [2]
Related Topics (Ads):
5. Non-Profit Diaper Banks
It is another excellent healthcare program that provides financial assistance on incontinence supplies. Non-profit diaper banks are diaper banks established by non-profit organizations and are located in various parts of the country. A diaper bank supplies adult diapers for free to be given to seniors living in the same geographical area as the diaper bank.
Even though the majority of the diaper banks don't give adult diapers directly to seniors, they issue the adult diapers to local non-profit organizations that then give them to seniors who need them. Any senior in need of these adult diapers can contact these organizations directly. Here is a list of these non-profit diaper banks. [3]
Alternatives to Relatively Cheaper Adult Diapers
After exhausting all financial assistance opportunities on adult diapers, you can:
Use discount prescription drug cards as prescriptions and medical supplies are often discounted. Download a free card here. [4]
Search for an adult diapers coupon. You can start your search here. [5]
Request for free adult diaper samples from adult diaper companies. There are many companies that manufacture adult diapers out there that offer adult diaper samples for free. Oftentimes, these companies also cover the shipping costs. To find these companies, search for "Free adult diaper samples" on Google.
Keep all your adult diaper receipts as you qualify for tax deductions for the total cost of your adult diapers. For more information, click this link. [6]
Buy your adult diapers in bulk from online stores. By doing so, you can lower the total cost by as much as 50%-80% as compared to buying from your local grocery or pharmacy store. Besides, online stores can ship your products in discrete packaging, and at times, they can cover the shipping costs. Visit DiscountMedicalSupplies.com for some of the lowest prices on incontinence supplies.
Sources:
[1] https://www.payingforseniorcare.com/medicaid
[2] https://www.payingforseniorcare.com/veterans/veterans-directed-hcbs
[3] http://www.simonfoundation.org/Diaper_Banks.html
[4] http://www.needymeds.org/drugcard/index.htm
[5] http://www.needymeds.org/coupons.taf?_function=list&letter=A
[6] https://www.payingforseniorcare.com/caregivers/dependent_medical_expenses