Water, water everywhere and yet we're not getting enough. Despite the fact that our bodies are made up of 75% water, many of us...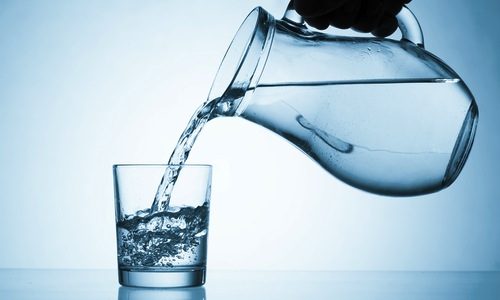 Water, water everywhere and yet we're not getting enough. Despite the fact that our bodies are made up of 75% water, many of us aren't drinking sufficient amounts of the stuff during the day. Failing to get enough water in your system can lead to a huge number of health issues, not least dehydration. If you are suffering from any of these tell tale signs, it could be time to drink up a little more often. Water is the most essential part of good health and making it a priority will seriously boost how you feel.
High Blood Pressure
As well as dehydrating your body, a lack of water can cause your blood pressure to rise. If you lead an otherwise healthy lifestyle but are suffering from high blood pressure, your water intake could be to blame. When it's fully hydrated, your blood is made up of around 92% water and the more dehydrated it is, the thicker it will become. When your blood becomes more viscous than normal, it is much harder for it to travel around the body, which will cause the pressure to mount higher than usual. Keep a bottle of water with you throughout the day and see just what kind of an effect it can have on your health.
Kidney Issues
Your kidneys are essential parts of your health and yet, you might not have stopped to think just how much you need them. Tasked with removing any unwanted substances from the blood stream, your kidneys can filter out salts, minerals and urea, keeping your internal system free from toxins. In order to extract waste materials from the blood, your kidneys need to take water out of your system and the more you have inside you, the better the organs can do their job. Drinking too little can seriously interfere with this process and have you feeling all the worse for it.
Aching Joints
Thought that water was only responsible for blood-based functions? Think again. The liquid is involved in many parts of your body and ensuring you consume enough of the stuff can have you feeling much more healthy. If your joints are aching, it could be a sign that you need to drink a little more water. Your cartilage, which cushions the joints, is made up of mostly water and when there is too little in your system, it become weaker. Drink up and see how much easier you can move!
Gaining Fat
While your weight might fluctuate from time to time, it is usually as a result of the amount of water you have in your system. When you're gaining weight and you're not drinking enough, then, it could be a sign that you need to be hydrating more often. When your cells become dehydrated, they send signals to your body to get energy from elsewhere. The next source of energy is food, so your body will receive signals that it needs to eat more. Try upping your liquid consumption and seeing how your weight changes.
Premature Aging
As you get older, your body changes and for the most part, it's a perfectly normal process. If you're prematurely aging, however, it might be a sign that there is something wrong inside your body. When your body becomes dehydrated for long periods of time, your organs and skin will begin to wrinkle. If you change your drinking habits before it's too late, you can improve the quality of your skin and feel all the healthier for it!