Cutting carbs from your diet is often easier said than done. While processed types of the food group can be bad for your health,...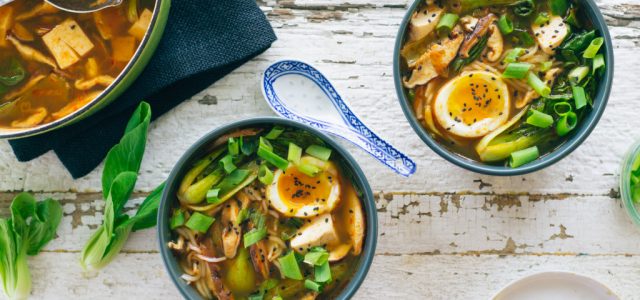 Cutting carbs from your diet is often easier said than done. While processed types of the food group can be bad for your health, you might look to them as a source of comfort after a hard day. If you want to cut the pasta from your diet but simply can't find the willpower in order to do so, then noodles might be a great alternative. Gluten free and low in carbohydrates, the food can give you just as much energy as regular pasta without any of the extra bloating. Ready to try something a little new? It's time to use your noodle.
Thanks to the rise of the spiralizer, it is now easier than ever to transform any type of vegetable into a healthy, low carb noodle dish. This cucumber number is just one example of how the ingredient can be transformed and, served up alongside a coconut and lime sauce, it might take some serious beating when it comes to flavor. Rich, creamy and oh so satisfying, this dish is a great variation on a creamy curry or carbonara, giving you all of the taste without any of the extra added fat. It might just end up becoming your go to dish.
If you're looking for something with even more of an extra punch, this thai curry is the ultimate dish to try. Packed with sweet chillies, fresh peas and creamy cashews, the dish is a real explosion of exotic tastes, balancing perfectly in each mouthful. The best part about it? The recipe comes piled on a bed of sweet potato noodles which, high in fiber and low in carbs, will help you to feel fuller and healthier for longer!
While this recipe might look like it's just a salad from the outside, inside there is so much more going on. Serving up roasted beets, blue cheese and candied nuts, this noodle dish packs a serious flavor punch and best of all, it can be whipped up in a matter of moments. Balancing both sweet and savory elements, the dish has something out there for everyone and makes a great addition to a lunch or a picnic. If you want to make it even more healthy, try omitting the bacon from the recipe and adding in a few extra nuts.
Of course, there are a ton of different noodle variations out there that don't use vegetables at all. These tofu noodles, for example, are an incredibly popular alternative to the carb heavy variations you might be used to trying and are a great way to add a little more punch to a brothy soup recipe. If you make this recipe, you'll be left with a bowl of ramen that is seriously tasty, packed full of healthy potential and incredibly satisfying.