As of September, the team behind Snore Circle, VVFLY Electronics, funded their third generation device at 615% of their goals. Now they're in that...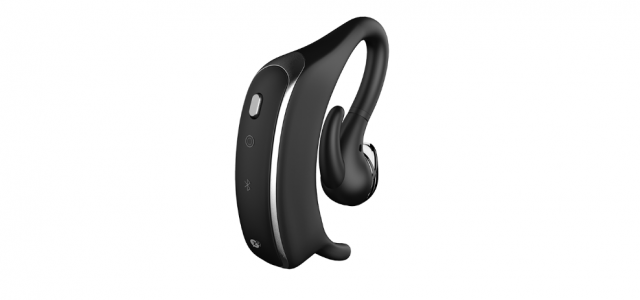 As of September, the team behind Snore Circle, VVFLY Electronics, funded their third generation device at 615% of their goals.
Now they're in that netherworld between the crowdfunding phase and business as usual, where the devices are shipping to early adopters.
We have yet to hear from those early adopters, but assumptions are positive considering this is the third version of the product.
Taking what they've learned from the first two versions, the team behind Snore Circle thinks they have a winner this time. This generation promises to do the job even better than the last, but is it enough? First, let's look at how it works.
How it Works
Many snoring assistance devices attempt to control your throat from closing, either through pulling your chin up or shifting the alignment of your jaw. The results vary, but often they are ineffective.
Another similar device to Snore Circle is a wrist-worn device, but that one is too far from the problem to be effective. That device uses shock therapy to correct your behavior.
Snore Circle is unique in the way that it sits right by your throat, so identifying a problem is immediate. In fact, it uses bone conduction technology to detect snoring.
It doesn't shock you either. It uses a subtle, non-waking sonic waves and vibrations when you snore.
Because the intensity and causes of snoring vary, the specificity of the feedback from this latest device offers 54 levels of anti-snoring assistance. You'll sleep right through it.
So will your partner.
The Different Versions
All three versions of the Snore Circle look like a Jabra Bluetooth headset from the early 2000's, with a hook rising from the earbud of the headset. That hook wraps around the outside of your ear to hold it in place while you snooze.
Behind your ear is where you'll find the battery, chip, and controls for the device.
The first version of the Snore Circle had some issues staying put and offered only 9 levels of anti-snoring control. The second offered 54 levels but had some comfort issues.
With the third version, VVFLY nailed the right comfort design and control.
While each version came with a companion app, this final version even offers a social platform in case you want to broadcast your sleep improvements.
Silly? Perhaps, but a good idea for customer engagement.
The Problem with Snoring
The problems with snoring multiply when sleeping with a partner.
In the long run, for snorers, the problem is likely connected to more serious health issues like sleep apnea. During regular sleep, the throat of apnea patients collapse.
This is why they snore, but that's not the worst of it. They also will stop breathing.
Sleep apnea is a quiet killer, damaging the heart of the sufferer over time. While this disorder gains more press every year, most cases go undiagnosed.
People who suspect they have Apnea should talk to a doctor, use a CPAP or even the Micro CPAP.
Stopping your snoring may not stop al the symptoms of Sleep Apnea, but it will eliminate the wear and tear on your personal relationships.
Nobody loves a log-sawing, snore-pants at three am. In fact, they usually start plotting your untimely death to happen right around breakfast.
Perhaps it's time you speak to your doctor? Maybe you try Snore Circle.
If you want to learn more about Snore Circle, head over to their site or watch this video, which is somewhat humorous.