When you're bored, what do you do? Do you read a book, go outside or, so like so many other people, reach for your...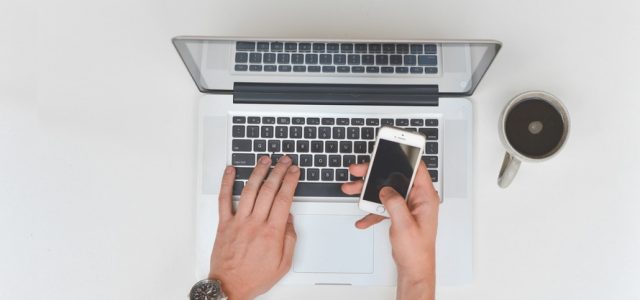 When you're bored, what do you do? Do you read a book, go outside or, so like so many other people, reach for your smartphone? The amount of time in which we spend connected to our digital devices has skyrocketed in recent years and while we do genuinely link up with friends on social platforms, we also spend a large majority of our time on the sites due to boredom. Since the arrival of social platforms over 10 years ago, the number of users on the sites has seen a sharp increase and in this day and age, it's hard to find someone who isn't connected in any way. With all that extra time spent on social media platforms, though, what's happening to our general health?
Reports of people with social media addiction are now starting to be released and while the symptoms aren't widespread, they can stem from very innocent causes. Although most people check their accounts at multiple points throughout the day, there are some who have become consumed by the websites, missing out on real life appointments, meetings and projects because they were so distracted online. For some, social media is realer than life and their presence online has become their new identity. This disembodiment of personality has led to a number of people disengaging with the world around them, damaging their social well being in the process.
As well as this, social media might be linked to a decline in communication skills across users. While interactions happen frequently across the different platforms, they are typically restricted to certain formats or actions, meaning that users can "connect" to their friends without even saying a word. Rather than picking up the phone, or meeting friends in real life, people are increasingly choosing sites like Facebook and Twitter as a way of linking up with their friends and according to some therapists, this doesn't count as a real interaction.
Of course, as with everything, there are a number of benefits to the social media sites. Connecting to old friends and work colleagues is a great way of widening your social circle and linking you to people in far flung places around the globe. As well as this, keeping tabs on friends and family who might be around the world can be incredibly simple with social media platforms; all it takes is a click of a button to see what your friend might be up to. Perhaps more importantly, the linking of social platforms to international emergencies means that news can travel more quickly around the world and people can mark themselves as safe; the efficiency with which Facebook implemented changes during last year's terror attacks in Paris is proof enough of this fact.
Is social media bad for your health? When used as a dominant form of social interaction, yes. The key with the websites is moderation; while logging in multiple times throughout the day won't kill you, it could be better for your mental health to put down the computer and call a friend instead. As with everything in life, social media is safe within moderation but the next time you log in, think how you might connect with your friends another way. There's a big world out there and it needs to be seen.