Keeping our minds in tip top form is one of the best ways that we can maintain our health as we get older. Staying...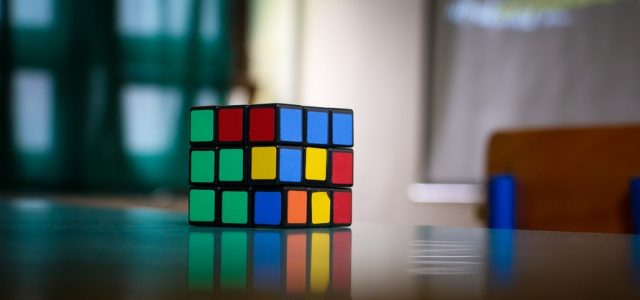 Keeping our minds in tip top form is one of the best ways that we can maintain our health as we get older. Staying sharp and alert can help in a huge number of ways and as a result, putting our brain through its paces from time to time is something that we should make a top priority. For so long, puzzles have been lauded for their mental boosting powers and it seems that the more interested in leading healthy lifestyles that we become, the more puzzles that make their way onto the market. Great for spending your downtime, puzzles can keep you thinking clearly and working hard and once you make them a part of your routine, you might just notice the difference it makes.
Boosts Your Memory
Are you struggling to remember what you had for dinner last night? It might be time to take up puzzle solving. Studies have found that those who engage in regular mental puzzles can effectively boost their brainpower, enjoying a richer long term memory. Solving a challenge helps to strengthen the connections that already exist between your brain cells while boosting the production of new connections, helping to speed up your mental capacity. Things like jigsaw puzzles can be great for things like short term memory; helping you to quickly understand what pieces fit together, where.
Produces More Dopamine
When it comes to mental power, it's all about the subtle balance of chemicals in your brain. Tapping into the chemicals that your brain needs in order to effectively function can be one of the most powerful ways in which to boost your memory and strengthen your existing mental ties. Dopamine is incredibly important to healthy brain functioning, helping to improve concentration, basic motor skills and leave you feeling generally more optimistic. Working out puzzles can help to increase your brain's production of the chemical, helping to keep it in healthier shape over time.
Supports Your Thought Processes
The ability to understand and determine different parts of the same puzzle can help you to better understand work projects and life issues, enabling you to grasp the bigger and smaller picture at the same time. Understanding different fragments of the same thing can make us more empathetic, enhance our efficiency and boost our general productivity. Puzzles typically force our minds to work in "trial and error" mode, encouraging us to try a number of different things to get to the solution. The better that we understand individual parts of the whole, the more easily we will be able to solve the puzzle and move on.
Helps You To Switch Off
While boosted productivity and energy levels are all part and parcel of modern life, it is essential that we learn to relax and switch off from time to time in order to balance our health. Using puzzles as part of meditation can be incredibly beneficial to your wellbeing, encouraging your mind to relax. Achieving a better general state of tranquility can help us to effectively manage stress more effectively in the future, meaning that we are more likely to feel healthier and happier!