Sony Playstation's VR headset releases the 13th of this month. While it won't be gifted free with your purchase like the Google Daydream, the...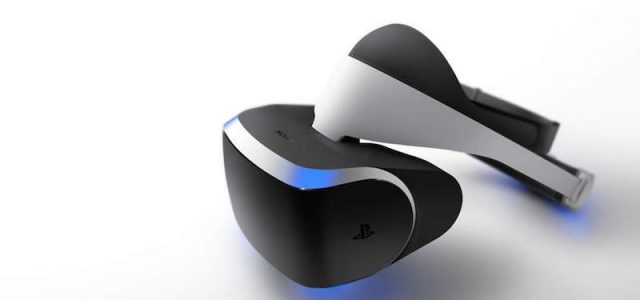 Sony Playstation's VR headset releases the 13th of this month. While it won't be gifted free with your purchase like the Google Daydream, the price point beats the competition, especially if you already own a Playstation. In fact, this will likely be your first big-kid VR trip.
The fuse may have been lit in 2015, but in case you didn't notice, 2016 has been a firework display of virtual reality tech. We think no other tech will push ARM processors (the mobile kind) and batteries smaller, faster than VR.
Despite this rapid growth, most of us have yet to experience any form of virtual reality let alone the high-quality VR that comes with headsets like the Oculus Rift or HTC Vive.
After you buy a headset like the Rift, you're not done investing. You'll still need a powerful PC to run your software.
If you're serious, you'll also need the new Oculus controllers to the tune of $200. If you spend less than $1200 on one of those systems, consider yourself lucky.
Sony, the makers of Playstation may be able to bridge that gap. They report 20.8-million subscribers to their online gaming network, Playstation Plus. That's a lot of potential customers who already have that powerful PC set up, via the Playstation console.
To go virtual, all those people need is a headset. How convenient that Sony has one for them.
Getting Started
You have to have the PS4. If you're still on the PS3, first of all, what's wrong with you? Second, toss that thing out the window. No, wait. Trade up or sell it to fund your new PS4.
Either way, even brand new, this console costs less than buying a PC for the Rift. The PS4 is $300. The VR headset alone will run you $400, but the bundle, including the dual motion controllers, the camera and a game is $500. That's still only $800 if you're starting at zero.
If you just want to buy the headset, you'll at least need the PlayStation console, camera and a controller. The old camera will work and you can use the older style dual shock controller or the Move Motion two-handed controller.
For our money, the dual motion better simulates real world movement.
Whereas other VR experiences may have you moving about your living room, Sony recommends you sit in front of the camera for their VR. It's more like a wrap around 3D display, so anything you can do to make it more realistic helps, especially with first person shooter games.
The Headset
Sony calls it "industry leading design." It is pretty sexy, but the best part is the design equilibrium. It's light and well-balanced for your head, intended to make you forget you're even wearing it.
From the outside, the headset could pass for a prop from a George Lucas movie set. The color combo is storm-trooper, white and black with blue LEDs.
The actual head portion of the design is a ring that adjusts to fit your skull. It is foam-padded so you don't have to be. The goggles portion hangs off the ring around your head, rather than rest on your nose.
Unlike other headsets, the Sony entry does not include attached headphones, but comes headphone-ready with 3D audio processing. Plus, Sony includes headphones in the package, but they're not attached to the headset. You can use your own headphones if you prefer.
The Specs 
The most important metrics with VR are the refresh rate (RR) and field of view (FOV). Sony paces the competition with 90-120Hx RR and 100 degrees FOV.
It has an OLED display of course, with high definition resolution. It can display 2D and 3D content.
Without the cable attached, the headset weighs 610 grams, which is light enough.
By the end of this year, you'll have around 50 games to choose from, but there are already a ton of VR games in the Sony catalog.
The Experience
Because you're seated, the PlayStation VR experience won't quite have you screaming Lawnmower man yet, but it will beat out Cardboard or any portable VR options.
Games are multiplayer and single-player experiences. These games are also viewable by non-participants on your TV screen, so everyone can stay involved.
Some users report motion sickness, a problem plaguing some earlier adopters. It can happen on even the best VR systems. Most recommend taking breaks from gameplay as often as possible.
One way or another you will take a break.
In all likelihood, you or someone you know will slap one of these bad boys on your skull before the new year. It's kind of exciting if you think of it that way. You're finally gonna know what all the hubbub is about.