If you're on a diet, your lunch might be the first thing to go out of the window. Skipping lunch is a whole lot...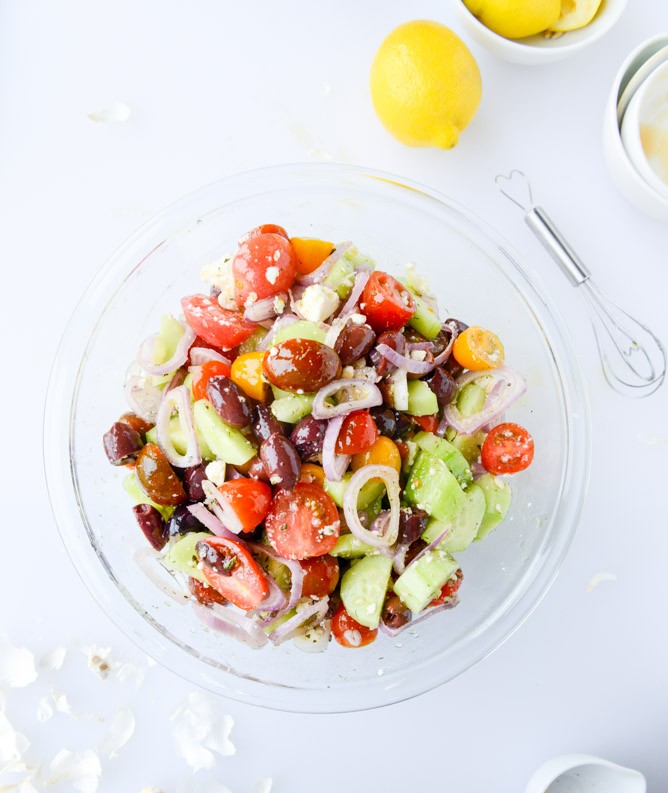 If you're on a diet, your lunch might be the first thing to go out of the window. Skipping lunch is a whole lot more common than you might have thought but doing so on a regular basis can really start to wreak havoc with your body. Overlooking lunch or opting for something quick and unhealthy is a reality for a whole lot of people but when it comes to the meal, there is another way. Going for simple and nutritious is always a good path to take, helping you to make the most out of the meal without spending a whole lot of time in the kitchen. Ready to get eating? These healthy lunches will see you right!
Protein rich tuna is always a good option when it comes to midday meals. Giving you a healthy serving of the essential nutrient, this light wrap will help you to feel fuller for longer and maintain constant blood sugar levels in your body. As if that wasn't enough, the recipe is loaded with fresh, crunchy vegetables, giving you something to really get your teeth into. Prepare this the night before and toss it in your bag the next morning. It will still be as tasty and fresh!
Opting for something a little different will really help you to shake up your lunch game and try a new kind of recipe. If you're fed up of the same old sandwiches, trying out a pita pocket can be a great path to take. Light and easily stuffed, a pita can hold a great many kinds of ingredients, all without falling apart in your hands. If you're on a mission to eat more veggies, this spiced chickpea version is always a good idea. Loaded with seasonings and packed full of goodness, this might just become a lunchtime favorite.
Thought that a salad on its own just wasn't substantial enough? Wait until you try this Greek pita version. Loaded with protein packed chickpeas and lower fat feta cheese, this salad scores high on the nutrition charts, giving you practically everything you need in one serving alone. Finished off with fresh ingredients, the salad can be made in a matter of moments, giving you the chance to focus on other, more pressing things.
Updating some of your favorite recipes can make it easier to get the most out of traditional ingredients and up your nutritional intake. When it comes to pasta salads, opting for whole wheat pastas is always a better way to stay fuller for longer and keep your blood sugar levels at a healthy level. This garden pasta salad also contains a whole lot of fresh veggies and ingredients, giving you even more bang for your foodie buck!
Want to pile on that protein? You got it! This lentil salad comes with extra poached eggs, giving you an even higher intake of the stuff to help you stay feeling fuller for longer. As well as this, the salad has a high serving of antioxidants, maintaining a better quality of health over time. Cook your lentils in advance and prepare the poached egg just before eating. The yolk will still be nice and hot and it will give your salad so much more flavor.
Opting for a heartier lunch can help to keep your eating habits regular, cutting out the need for an afternoon snack later down the line. If you're looking for something a little bit more substantial, these stuffed sweet potatoes can really help you out. You can try stuffing yours with kale and salad dressing or going heavier and adding in quinoa, black beans and mushroom. When it comes to your lunch, you're in charge.