Getting in shape on the go is all about your fitness routine. Choosing an easily adaptable and flexible mode of exercising can make all...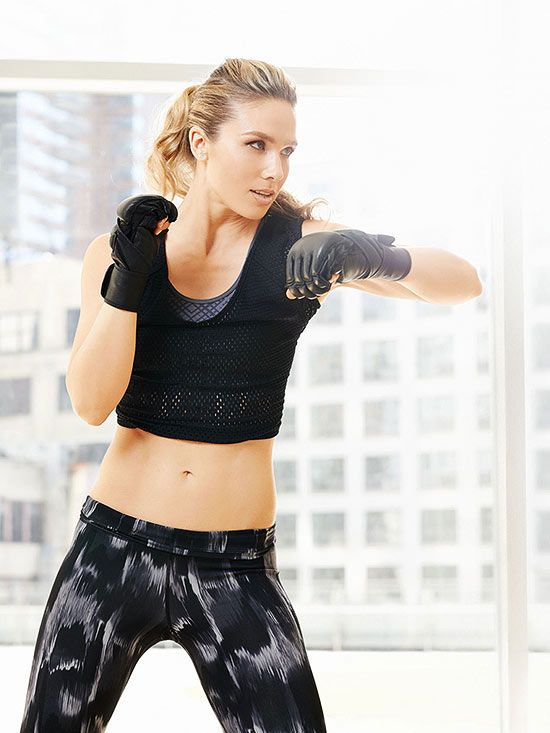 Getting in shape on the go is all about your fitness routine. Choosing an easily adaptable and flexible mode of exercising can make all the difference to your life on the go, making it easier for you to pick up from where you left off. As well as being one of the most effective full body workouts out there, kickboxing can be underaken practically anywhere; all you need is your body, a little space and your gloves. Whether you're on the hunt for a high intensity cardio workout, or you want to build your strength, the sport can help you get on your fitness track, wherever you might be in the world.
Skipping Rope
Helping to warm up your muscles, boost your blood flow and limber up your body, jump rope exercises are great when used as part of your warmup. Your routine is all about hand foot coordination, so practicing these skills with your skipping rope can make the workout all the more easy. When you're getting started with the activity, you're going to need to make sure your rope is the right size for your height. To do this, stand on the center of the rope and pull it up at either side. If it reaches your armpits on both sides, you know you're onto a winner. Jump your rope for 10 minutes before you move onto the core part of the workout.
Jump Rope Squats
Kickboxing is all about building strength and stamina, so you're going to need to incorporate exercises that test both your muscles and your heart. A lot of the moves you use in the activity are about using your arms and extended your reach, so including an element of this in your workout can help out a great deal. To complete this move, stand with your legs a hip distance apart and squat as though you're going to sit down on a chair. As you squat down, hold the rope out in front of you, keeping the rope taut. Complete 3 sets of 12 squats with rests in between.
Boxer Push Ups
Upper body strength is key in kickboxing, so it pays to get it under control. These ramped up push ups require you to push your body onto your fists, so if you feel like you need a little extra support in the move, you can try wrapping your hands and wrists. To get the proper position, keep your fists tight and tuck your elbows just behind your shoulders. Depending on how strong you are, you can try completing either 4, 8 or 12 sets of 25 repetitions, building your number as you get fitter.
Jab Cross Jackknife
Your abs are one of the most essential parts of good balance, so it pays to get them in check. Including a good round of core body exercises can make all the difference to your kickboxing abilities and your general strength. The jab cross jackknife will engage almost every muscle in your abs, adding in active moves in order to strengthen up your obliques in the process. Start on the floor with your legs a hip distance apart. Keep one foot on the floor while folding the other leg upwards, throwing a jab and a cross while it's still in the air. If you're just starting out, try completing 4 round of 20 or, if you're more confident, complete between 8 and 12 rounds.
Kickboxing Jabs
Throwing a few jabs is an essential part of boxing but there is an art to how you perform the exercise. In order to get the activity down, you need to make sure your fighting stance is under control. If you're right handed, start with your left leg in front, keeping a bounce in your legs. Now, bring your left shoulder to your chin and extend your arm, keeping it at least to the same level as your face. Keeping your fist tight, turn it over and reach, accelerating your speed at the end of the punch. Keep both your feet firmly planted on the floor and repeat the exercise on both sides.