When it comes to losing weight, you really are what you eat. The types of foods that you put in your body can have...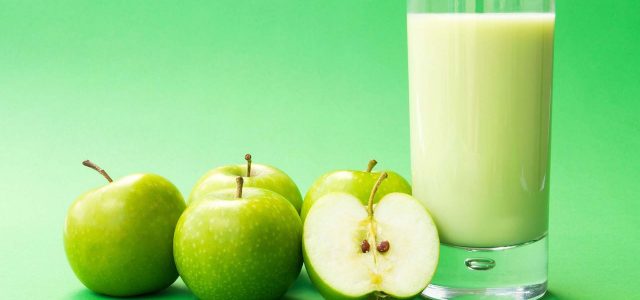 When it comes to losing weight, you really are what you eat. The types of foods that you put in your body can have a significant effect on your waistline and even if you tell yourself that you're going to burn them off later, junk food snacks can hang around in your body in a bad way for a long time. If you're trying to shift the pounds and get in shape, these snacks can do all the heavy lifting for you. Before long, you might be burning more calories, more effectively than ever before!
Apple and Milk
There's nothing quite like fruit and dairy for a healthy afternoon snack. Packed full of essential vitamins and energy boosting protein, an apple and milk snack is one of the best ways that you can feel full for longer and get all sorts of nutritional benefits. This tasty duo will help to quell your hunger pangs without having you reaching for the cookie jar within a few hours; that's not something to be sniffed at!
Cottage Cheese and Avocado
If sweet snacks aren't your thing, however, there are a ton of different ways that you can get your fill of essential nutrients without forgoing your diet. Cottage cheese and avocado is similarly packed full of healthy protein and fiber, helping to maintain a healthy body inside and out. Better yet, avocado is a great source of healthy fats that can help support a well functioning heart. Eating this kind of snack once or twice a week can significantly boost your health without making you pile on the pounds; easy!
Shrimp Stack
Looking for a quick and tasty way to get your fill of protein? Shrimp is a great option! Keeping your kitchen stocked with pre-cooked shrimp can make grabbing an afternoon snack that bit easier, helping you to stay healthy even when you're on the go. While the shellfish can work well on their own, you can also try pairing them with a little Greek yogurt and avocado. High in flavor and loaded with nutrients, this is the snack that just keeps on giving!
Berry Smoothie
Smoothies are one of the simplest ways to get your fill of vitamins and thanks to the freezer, it's incredibly easy to prepare the sweet snacks well ahead of time. Including a mix of antioxidant rich berries and protein packed Greek yogurt in your next drink can help to keep you feeling fuller and support a healthy internal system. Try chopping up some of your favorite fruit and leaving the mixes in freezer bags. That way, you will have everything you need at your fingertips when hunger calls!
Edamame
Tasty, low in calories and high in nutrients, edamame beans have a whole lot going for them. Eating just one cup of the stuff can help you get 17 grams of protein and 8 grams of fiber and better yet, it won't lie heavily on your waistband! How you serve the beans is up to you; hot or cold, edamame make a great, balanced mid-afternoon snack.