Just launched on Indiegogo, Matrix Industries smartwatch could revolutionize how we power wearables forever, but first, they have to get them on a few...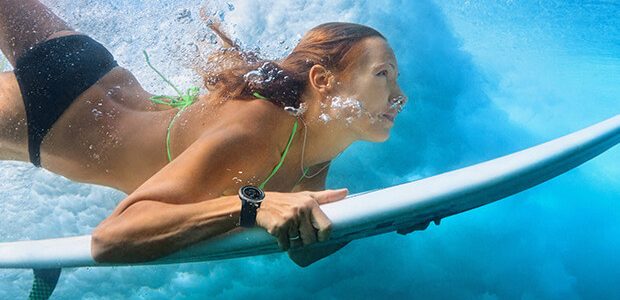 Just launched on Indiegogo, Matrix Industries smartwatch could revolutionize how we power wearables forever, but first, they have to get them on a few wrists. All in good time, but time being the operating word, if Matrix Industries is successful, we will have enough of it to last forever.
Let's not overlook the fact that Matrix is the coolest name ever. The allusion to straddling the real world and something unreal is not lost on this writer. Perhaps the makers of this watch want us to believe we can dodge bullets? That's a big perhaps, but back to reality…
The Matrix smartwatch is the first watch to utilize thermoelectric technology for powering the device but also collecting data. It's not a bad looker either, so you don't have to compromise style to wear it. Not only that, it tracks fitness data like a boss. This is all presuming, of course, that the crowdfunding campaign funds.
Thermoelectric Tech
Normally, we like to start on the outside of a device, working our way in. We'll get there, but first the main selling point of this watch: thermoelectric technology.
From the root word, thermos, meaning heat, connecting it to the word electric, you can surmise the obvious. This is heat into energy technology. It's what NASA used to power the Voyager spacecraft and the MarsCuriosity rover.
It makes so much sense, you may slap your forehead, asking, "Right?" During your workout, your body makes heat. Matrix collects that heat then converts it to power. Presto.
While it's collecting that heat, it's also measuring your caloric output. Two birds, one stone. It even gives you a constant readout of just how many calories you're producing.
Design Elements
The watch is round. Matrix has a lovely, but large aircraft-quality aluminum bezel around that face. Like many smartwatches on the market, at 46mm wide, the face is large.
If you're the thin-wristed sort, you may not prefer how it looks. To be fair to the makers of this device, the prototypes proceeding this production model were at times ridiculous in size. By contrast, this version is sleek.
It seems we are stuck with this enigma for now as most smartwatches are big. At 12.5 mm thick it's at least thin.
We've not had our hands on the Matrix yet, but it appears the design affords different bands as you prefer. For all intents and purposes, it looks like a normal watch.
Fitness Tracking
As a sort of fringe benefit, here's where the no charging part separates this device from other smartwatches. You never have to take it off. That means this is the first true 24/7 tracking device.
Yes, it will track your steps, measure your heart rate, and of course, calories, but it will also measure your activity when you sleep. No other device on the market can give you endless tracking.
Because it's waterproof to 50 meters, the only time you would have to remove it is when you go scuba diving. Nothing to yawn about there. That's darn impressive.
The watch will work with Android or iOS. There are a variety of watch faces from which to pick. We presume features like this will only get better over time with OS updates.
This device could get the big boys to sit up and take notice, not just in Cupertino, but in Switzerland. Why not apply it to dumb watches too? This is the kind of technology that, once perfected, changes a market forever.
If you want to learn more about this awesome smartwatch, head over to the Indiegogo page or navigate to the Matrix Industries site. You could also just watch this video…